Free Download: Top Strategies for Energy Intelligence [eBook]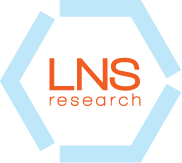 In today's big data world, companies struggle to find the intelligence needed for making strategic decisions at the speed of business and manufacturing. The data is there in many cases, but its sources are often too distributed and disconnected to provide actionable and consumable information.
In this eBook, LNS Research provides a roadmap for industrial organizations aiming to turn big data into operational insights for the effective management of energy across the organization. This eBook also highlights the role of Energy Intelligence Software in helping companies achieve this goal.
The Top Strategies for Energy Intelligence eBook focuses on the following areas:
Mega-Trends Driving the Need for Energy Intelligence

Market Drivers for Energy Management

Challenges with Energy Management

The Role of Energy Intelligence Software

Strategies for a Successful Energy Efficiency Program

For more information on Energy Management or to speak with a member of the LNS Research team, please contact us at info@lnsresearch.com.