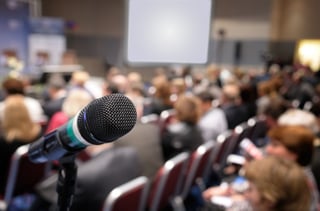 Rockwell Automation recently held its annual user exhibition, Automation Fair, in Chicago. The week covered three main events: The Process Solutions User Group (PSUG), the Automation Perspectives press and industry analyst event, and Automation Fair. We also attended and presented at an evening session jointly hosted by Microsoft and Rockwell Automation that addressed the two companies' alliance in the Internet of Things (IoT), cloud, and analytics.
Process Systems
PSUG was a two-day event aimed exclusively at process industry customers, prospects, and partners. Rockwell Automation introduced PlantPAx v4 – its modern distributed control system. PlantPAx has been built upon a similar platform as the Allen Bradley PLC integrated architecture with Ethernet/IP as standard communication throughout the system. Rockwell Automation discussed the "modern" characteristics of its DCS offering, emphasising that many vendors still use a traditional architecture. It also saw great opportunity in providing DCS migration solutions to companies wishing to rip out old DCS systems and replace them with a modern architecture.
As there are thousands of 20+ year old DCS systems, and these really are built on archaic architectures, this is a real opportunity. However, actually going to a modern DCS can be difficult since much of the field wiring will not be changed for cost and complexity reasons.
Rockwell Automation has a good solution for DCS and will benefit particularly from plants where there is some process and some discrete manufacturing. This is particularly where both PlantPAx and Contrologix will integrate well together, leading to an integrated plant view and data collection with FactoryTalk.
It is All About the Connected Enterprise
For the third year in a row, Rockwell Automation showcased "The Connected Enterprise" as its main by-line throughout Automation Fair 2015. A large proportion of the Automation Perspectives forum was spent talking about integration, particularly from sensor to plant data center. Rockwell's long relationship with Cisco has certainly paid off when it comes to standard integration over Ethernet/IP, a big bonus as we move into the world of the IIoT.
Keith Nosbusch, Chairman and CEO, opened Automation Perspectives with a detailed account of different successes well beyond the traditional control and automation success that Rockwell Automation has achieved:
PepsiCo buys OT Infrastructure as a Service (IaaS) from Rockwell Automation with full 24/7 offsite support given by Rockwell Automation staff. This removes 100% of capital cost for the network and virtual server infrastructure.

Ford uses FactoryTalk in 25 of its 40 plants worldwide, and have plants from around the world connected to its enterprise systems. This enables next generation vehicle scheduling for more than 2 million variations in assembly.

Full Sail, an AB InBev brand, has implemented FactoryTalk in some of its craft breweries. It increased production by 25%, while reducing raw material costs by 5%.

BeingMate, a Chinese baby formula manufacturer, built a track and trace solution with Rockwell that was heralded as "The most advanced track and trace system in all of China for baby formula."
It is these types of stories that highlight Rockwell Automation's progress so well. We need to hear more and we need to hear from the customers.
The remainder of the Automation Perspectives event was taken up with a number of executive panels. These included the connected enterprise, security, and analytics. These panel sessions were informative and often entertaining. However, we felt that it went away from them wanting to hear more about the real experiences from the top level executives sitting on the stage. We know there are great stories waiting to be told.
At last – The Automation Fair
After two days of listening, the show floor opened. We got our chance to see for ourselves, as well as visit one or two sessions. As ever, the number of Rockwell Automation and their PartnerNetwork stands was very impressive. Every imaginable plant connectivity and machine builder application was on show. We visited a number of booths with companies working on Connected Enterprise applications and who had an interest in IIoT. Given all of the interest, we expect we will see concrete live examples of IIoT applications running on a Rockwell Automation/Cisco/Microsoft platform within the next year.
A real challenge for Rockwell Automation is to grow its OEM and automation partners into the more IT oriented aspects of IIoT delivery. This transformation during IT-OT convergence will be critical for the future success of engineering focused Rockwell Automation partners. Although we do not see them at Automation Fair, there are a number of IT consulting companies that already have strong OT focused departments. Those departments will move with relative ease into IIoT applications and projects. These will be a threat that traditional OT engineering houses have to address as the technology landscape changes inside plants. However, Rockwell Automation is in a strong position to play a leading role in supporting IT-OT convergence and the advent of multi-vendor IIoT applications that are delivered enterprise wide.
Rockwell Automation kindly organized for us a guided tour of the main booths at the fair. It was in these private one-on-one meetings that we discovered the encouraging progress that Rockwell Automation has made with The Connected Enterprise. For example, we were very excited to hear executives at Rockwell Automation talk about the IIoT without putting the controller at the very center of the story.
Our research shows that many companies are going to take a hybrid approach to the IIoT, where some information flows through the controllers and some flows through IIoT gateways. Some Rockwell Automation partners (and competitors) are already attacking this space. We believe Rockwell Automation needs to provide enabling technologies to connect plant devices to the cloud without requiring all data flow through controllers and FactoryTalk.
The mobility team is doing some really forward thinking and truly innovative work. Much of the innovation in the industrial space in recent times has either been incremental or importing something from the consumer space into the industrial space. We hope to see products come from this potentially game changing work soon, rather than wait for competitors to catch up.
There are areas where gaps in the Rockwell Automation IIoT story exist, such as:
Analytics are still fragmented from edge analytics at the controller

Interesting applications being developed by the mobility teams

Big Data analytics provided by the Rockwell Automation/Microsoft alliance
Bringing these together in business process focused solutions should be a key short term focus; quick wins can be had with industry leading analytics and the platform on which to execute them.
The LNS Research Take
LNS Research was impressed by the behind the scenes progress that Rockwell Automation has made with its Connected Enterprise strategy. There are real cases of strong plant integration beyond what we have seen before and clear progress beyond individual plants with large customers. The work being done on mobility, IIoT, cloud strategy and networking all bodes well for the short term future. The challenge for Rockwell Automation over the following 12 months and beyond is to bring all of this progress out into the open. There is clearly a reluctance to change the relationships, with partners and machine builders in particular, grown up over many years and based on strong engineering. Controls and automation are not going to go away, but their relationship to the businesses they serve will change, and everyone involved must learn enough to benefit from these changes.
Rockwell Automation should bring its IIoT technology into the mainstream within the next year and join forces with appropriate IT partners (PLM vendors, ERP vendors, and requisite consulting companies, etc.) to be able to deliver true Connected Enterprise solutions. One measure of this progress will be the balance of vendors with booths at Automation Fair 2016; we look forward to wandering the floor then.
Understand the capabilities of twenty of the leading vendors in the APM space by downloading our APM Solutions Section Guide. The guide contains comparison charts for the factors listed above and the detailed profiles of the twenty vendors ranging from automation companies, to enterprise software providers and includes many specialized APM solutions as well.
Tags: Big Data, Mobile / Mobility, Smart Connected Assets, Industrial Internet of Things (IIoT)