Disappearing are the days of large investments and lengthy implementation times for manufacturing applications. As we mentioned in our previous blog on the Digital Revolution, major changes in the industry charged by Information Technology in the last few decades are quickly moving onto web-based systems.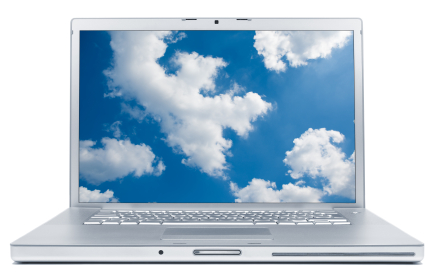 This means cheaper, quicker, scalable services delivering increased visibility, traceability, and accountability. Today, it's becoming the status quo for users to require on-demand and highly accessible global information to stay competitive.
Change is being driven by cloud-computing, a concept that is already showing prevalence in the ERP and CRM spaces, and LNS Research sees notable shifts taking place in the Enterprise Quality Management Software (EQMS) arena as well. Below, we'll take a look at exactly what it means to be in the cloud and how it's been affecting the industry. Later this week, we will be discussing specific business processes related to Quality Management that cloud-computing is impacting and the implications of web-based migration.

What is Cloud-Computing?
In general terms, the cloud refers to a singular or systematic web-based application, platform, or network hosted centrally. The infrastructure can be installed on-premise (private cloud), but is typically accessible publically through a subscription offered by a vendor (public cloud). For manufacturing, applications traditionally offered as bulky on-site software implementations are now emerging over networks as applications that provide automated and configurable workflows, are easily maintained and updated, and are flexible and scalable to meet business needs.
In addition to delivering the capabilities of software, cloud-computing is often referred to as a service, which can be defined in three separate ways:
SaaS – Software as a Service – delivers applications to end users over the web. Examples include Gmail and Salesforce.com
PaaS – Platform as a Service – a space for users to develop and run solutions. Examples include AppEngine and Bungee Connect
IaaS – Infrastructure as a Service – the actual servers, networks, and operating systems that applications and platforms run on. Examples include Amazon and Flexiscale
For the remainder of our discussion, we're mainly focusing on SaaS solutions provided by vendors in the EQMS space.
The cloud may seem new to you, but you've more than likely been exposed to it without knowing. Think of it as logging into a LinkedIn account where all of your business contacts are actually suppliers in your supply chain, and clicking on their profiles offers you extensive and up-to-date information concerning risk, production phases, expected delivery times, defects received, audit history, etc. Although this type of infrastructure is still not a reality for most companies, the potential is there.
SaaS Trends in Manufacturing
Recently, we've written about Quality Management and noted on the importance of quickly getting an EQMS system in place, setting up small-scale processes and iterating for growth rather than waiting for a full-scale implementation to be completed. This way of thinking has been greatly aided by SaaS technologies. Because of its configurability, organizations have the ability to implement high-functioning mash-up applications in a timely manner and at little up-front cost.
Configurability, along with scalability and minimal initial investments makes SaaS an important strategic choice for many growing manufacturers trying to compete with larger companies. Smaller organizations, which traditionally could not have afforded such highly functioning software, now have a more even playing field. Additionally, in the fast-paced world of manufacturing M&A, cloud-computing helps to rapidly transfer technology to new facilities at a lower cost.
On the shop floor, cloud-computing empowers workers by offering the capability of global communication. A quality manager, for instance, may view a nonconformance in a process, dissect it with his or her team, and find a solution. That user can then notify each plant in the enterprise, no matter where it is located, of a change in process. This promotes continuous improvement.
SaaS's Impact on Enterprise Quality Management Software

In our next post, we'll focus on the role SaaS plays in Quality Management, specifically for collaboration and supply chain visibility. We will also discuss the implications of implementing a cloud system, and whether or not a web-based migration is a good choice for your organization.
If you would like to read more on the topic of quality management, please click the button below to become a part of our community and gain access to our Quality Management Systems Research Library.
Tags: Enterprise Quality Management System (EQMS), Cloud, Information Technology, Digital Transformation