With the globalizing economy, managing a complex supplier network is one of the most significant challenges a company can face today. In many cases, leveraging tier 2, tier 3, or tier X suppliers is requisite for offering competitive price points and alleviating the pressures of shrinking operating margins. However, organizations have to balance cost minimizing activities with ensuring the production of high quality products.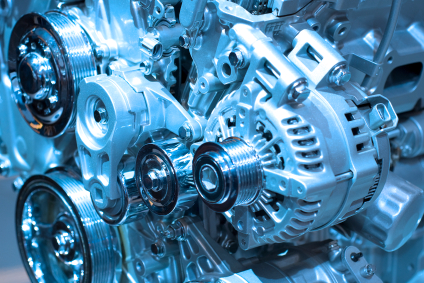 In utilizing suppliers, market leading companies are implementing Supplier Quality Management (SQM) capabilities and techniques into operations. Driving greater upstream data granularity and visibility are two areas in particular: supplier risk scorecards and supplier portals. These allow companies to take more ownership and generate accountability in supplier processes, despite any geographical confinements.
Because many components of supplier performance directly affect the Cost of Quality (specifically the Cost of Poor Quality) and other areas, building strong SQM capabilities should be a main focus of any quality control manager. In this blog, we'll discuss the benefits of implementing SQM into your operations and model of operational excellence.
Supply Chain Risk Management Tools

With any type of risk, we always advise creating a method to identify, quantify, prioritize, and then mitigate it. This same thought process should be applied to your supplier risk portfolio, which can be facilitated with the supplier risk scorecard. The supplier risk scorecard is a method companies use to evaluate and rank suppliers based on historical and current performance. Some of the variables that may be considered while evaluating suppliers are as follows:
Percentage of defective products received
Percentage of returned products
Chargebacks for non-conformances
Complete and on time delivery
Percentage of products out of compliance or quality standards
Based on the performance in standardized metrics such as the ones highlighted above, many companies create a risk score from 0-100 or 1-5 to rate suppliers. It is also advisable to have multiple employees rate suppliers through a standardized risk scorecard. This will balance any biases and provide a comprehensive analysis of supplier performance over time. By maintaining an up-to-date supplier risk scorecard for each supplier, executives and plant managers can make data-backed decisions that benefit the aggregate risk portfolio.
Increasing Visiblity with the Supplier Portal
Supplier portals deliver the ability for two-way communication between suppliers and internal decision-makers. In many cases, the supplier portal is an implemented application or website with some type of interface that facilitates the flow of real-time information. Companies that use a supplier portal have more control over supplier-related activities, some of which are highlighted below:
Order Cycle time
New products introduction
Inventory control
Compliance and quality standards
Communicating best practices or SOPs
Delivery times
Production status
Opening up a medium of communication, executives and plant managers have greater visibility into supplier activities with the supplier portal. Consequently, suppliers are more accountable for actions and performing at a high level.
Building Supplier Quality Management into Operational Excellence
In building a model of operational excellence, companies are defining strategic objectives and making plans for attaining them. To do this effectively, factors such as SQM need to be implemented into processes to positively impact the financial and operational aspects of these objectives. For companies with many suppliers, regularly reviewing the supplier risk scorecard and communicating with suppliers through the portal should be a vital component of the Operational Excellence model.
Facilitating the integration of SQM into processes largely depends on an organization's IT architecture. The interoperability and scalability of applications can be critical for extending coverage externally. For more information on this topic, our recent report, Enterprise Quality Management Software Best Practices Guide, discusses the importance of implementing quality management capabilities into models of operational excellence and the advantages of a strong IT architecture.
You might also be interested in:
Supplier Quality Management: A Risk Based Approach
Executive Dashboard: Cost of Poor Quality Definition
Building EQMS into your IT Architecture
Tags: Operational Excellence, Supplier Quality Management (SQM)