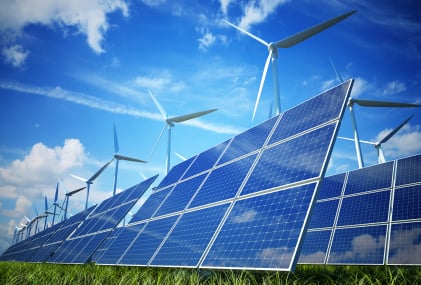 This week, we are talking "green" movement, technological advancement, improving the quality of manufacturing, and innovation. Enjoy this compilation of the industry articles that I've found to be the most interesting to read this past week.
Just down the street from us, there is some fascinating work going on by our neighbor MIT. As robots are increasingly being used within the manufacturing sector, it is only fitting for Julie Shah and Stefanos Nikolaidis to be studying the most effective method of interaction. The cross-training technique that this duo has formed delivers exponential return not only on human and robot communication, but robot learning and retention as well. Robots & Humans.
Tweet this article | Share on LinkedIn
Sustainable Plant, in collaboration with International Society of Sustainability Professionals (ISSP), published the findings of a survey conducted back in September and includes reponses from 700 sustainability professionals. As the sustainability field is increasingly growing, it's appropriate that nearly 80% of those surveyed are looking to pursue more training. It's also no surprise that many of these individuals have roots within quality control, compliance, health & safety, and risk management. Access this survey.
Tweet this article | Share on LinkedIn
"Change is the only constant, which means that flexibility to change is probably one of the core survival skills necessary to survive and thrive," says Tom Hennessey (Apriso). I couldn't have said it better myself. As time passes, it's no surprise that consumers' tastes change, gas prices fall and rise, wages increase, etc. Just as outsourcing may have been beneficial for some companies due to profit gain, it no longer seems appropriate for long-term advancement. The changing manufacturing mindset.
Tweet this article | Share on LinkedIn
In case you missed the webcast with Plex this past week, this article provides a high-level overview of the findings of our survey. From a pool of nearly 400 executives, when asked which quality management objective their organization was most focused on, the overwhelming top choice of electronics respondents said "Reducing the Cost of Quality." Our most recent data.
Tweet this article | Share on LinkedIn
Sustainability is arguably the biggest innovation opportunity today. The "Sustainable Design Trend Watch Survey" surveyed 4,500 professional engineers of which 1,900 were undergrads and Master's degree students. Over 90% of this next generation firmly believes that designing sustainable and green products results in greater product innovation. The overall goal is to improve performance, maximize efficiency, reduce costs, slash waste, and increase the bottom line. Manufacturing executive summarizes the results here.
Tweet this article | Share on LinkedIn
You might also be interested in:
The LNS Weekly Industrial Round Up 2/3/2013 - 2/10/2013
Enterprise Sustainability Management: A Global Approach
Cloud ERP: Measuring Improvements in Electronics Manufacturing
Tags: Sustainability, #Roundup, Manufacturing Operations Management (MOM)