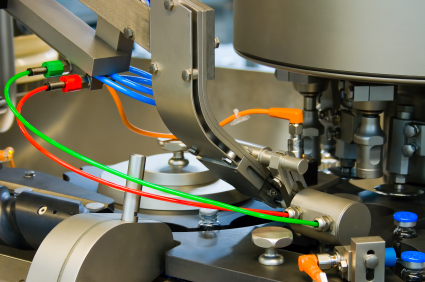 When it comes to the quality of products and processes, one theme that's only becoming more relevant across industries is compliance. Stricter regulations and industry standards as well as higher public expectations are driving companies to take more responsibility and ownership of quality. As a response, many organizations have developed and implemented audit management systems.
Audit management systems or processes are a vital component of quality management. Both internally and externally, they enable companies to ensure products are within quality specifications and in compliance while also playing a central role in reducing operational risk. Although audit management capabilities have been around for long time, they've evolved considerably.
Below, I'll discuss the main elements of audit management systems and how they have matured to fit within modern enterprise IT architecture.
What is Audit Management?
Audit management is the process companies employ to validate product compliance, internal and external quality, safety, and a number of other specifications. To facilitate the identification and resolution of deviations or nonconformances in products or processes, audit management processes include a typical set of capabilities: planning, scheduling, issue tracking, escalation, and resolution.
It's common for audit management systems to be integrated with other quality management functionalities, such as Corrective and Preventive Actions, risk management capabilities for issue prioritization, and document control. These functionalities can be used in tandem to conduct audits in various settings along the value chain. A company may carry out a combination of the following types of audits:
Internal Audits
Quality Audits
Process Audits
Employee Audits
Operational Audits
Supplier Audits
IT Audits
Challenges with Audit Management
Companies require a high level of inter-facility and cross-functional collaboration and communication throughout an enterprise to effectively execute and benefit from an audit. It's not uncommon for audit management systems to be comprised of a combination of spreadsheets and other manual processes. This may work at a small scale, however, with globalization and the increased use of the supplier network, manual audit management capabilities become nearly impossible to scale.
Another challenge regards process and product complexity. As this continues to increase greatly in many industries, reliance on manual and homegrown solutions becomes insufficient. In some instances, delivering high quality products and processes within specification closely corresponds to the seamless management of internal and external audit processes. This requires staying up to date with emerging technology trends, which is difficult with manual solutions.
The final major challenge with audit management is maintaining the right quality culture in an organization. Many companies are trying to move towards a more collaborative approach to quality, where quality executives are not looked at as enforcers of policy but rather as partners in Operational Excellence and continuous improvement. If done properly, audit management can enhance this positioning and be an enabler for continuous improvement. If not managed properly, audit programs can be counter-productive and increase the perception of quality as a policing function.
How Audit Management Fits into EQMS
Enterprise Quality Management Software (EQMS) consolidates audit management capabilities into one centralized and standardized system. This may be built upon Microsoft SharePoint or another proprietary platform. EQMS typically has a solid user interface for visualizing the audit management workflow and can automate audit management capabilities around issue tracking, escalation, and resolution as well as with notification and scheduling.
Many EQMS solutions are integrated with preconfigured content modules such as Governance, Risk, and Compliance (GRC) or other industry-specific libraries. These content modules allow companies to build audit management processes with predefined rules that will automatically trigger actions. Additionally, issues found in the audit process can be built to automatically calculate risk, which strengthens elements of criticality and priority in the enterprise risk portfolio.
EQMS solutions facilitate interoperability and communication between existing systems in the broader enterprise IT architecture. This can help to extend audit management capabilities to areas along the value chain such as SCM, design, manufacturing, distribution, and service. Also, with EQMS functionalities such as CAPA, risk management, and document control generally built in, companies can interconnect these processes with much less upfront integration. By automating all steps of the audit lifecycle, companies can create the closed-loop environment needed for effective quality management.
Have Experience with Automating Audit Management?
We're currently recruiting companies for a case study on audit management. If you have previously or are currently working on a project regarding the transition from manual audit management processes to an automated audit management tool, we would like to talk to you. Please contact [email protected].
You might also be interested in:
Cost of Quality: What's Driving EQMS Adoption?
EQMS for SMB: Balancing Growth and Quality