Today, it's common to have a fragmented quality process model across the value chain, making it difficult to effectively and globally communicate and collaborate on quality issues. In contrast to this traditional model, however, many companies are now exploring the emerging solutions category of Enterprise Quality Management Software (EQMS), which is why we felt it important to address EQMS as the focal point of our second Global Quality Advisory Council (GQAC) meeting.
The goal of the GQAC is to bring together global quality leaders from across industries, provide them with access to research and benchmark data, and help drive innovation in the area of quality management. Scheduled for June 18, 2013, the second GQAC meeting will aim to inform council members on quality management technology trends, the benefits of taking a holistic approach to quality with EQMS, and strategies for a successful EQMS implementation.
The meeting will feature discussions led by Matthew Littlefield, President and Principal Analyst at LNS Research and Jim Sarafin, Director of Quality control at Sigma-Aldrich, a multibillion dollar life sciences and chemical company operating in 40 countries. Sharing their insight and expertise on the landscape of EQMS, the two speakers will cover a number of factors and statistics affecting the quality space, which will be touched on briefly below.
A Deep Dive into the Enterprise Quality Management Software Solution
EQMS standardizes, streamlines, and centralizes quality process data and content from across the value chain, creating an environment for cross-functional communication that would otherwise be very difficult to facilitate. 20% of respondents from the 2012-2013 Quality Management Survey have already implemented EQMS and 27% are currently in the planning stages of an EQMS implementation.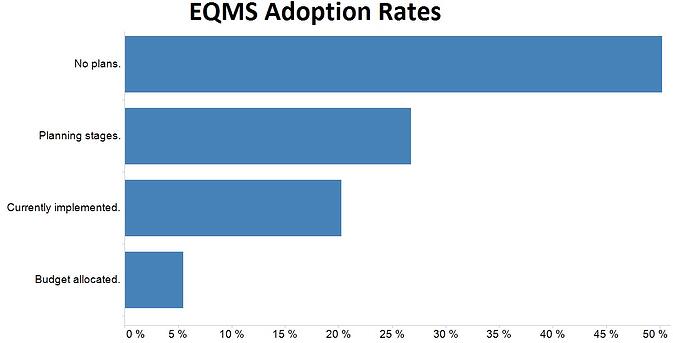 Based on the growing importance of maximizing systems efficiency to meet increasingly strict regulations, cut costs, and remain competitive in a global market, over time we expect these figures to grow in the former category and shrink in the latter.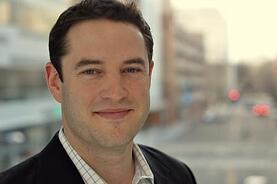 At the council meeting, Matthew Littlefield will provide an overview of the marketplace and in-depth analysis on these trends. In addition, he will speak about the benefits of EQMS and strategies for a successful implementation, as well as share benchmark data detailing the impact EQMS has on key quality metrics. Specifically, he will address the following questions:
What should you consider when selecting an EQMS?

How can EQMS fit into your existing IT architecture?

What are the best practices for implementing EQMS?

How have companies benefited from an EQMS implementation?

What types of financial and operational improvements are companies experiencing with EQMS?

How can your company realize operational excellence with the use of EQMS?
The Practical Application of a Global Quality Management System
Following Matthew's presentation, Jim Sarafin will add to the conversation by sharing his own experiences with EQMS, including the challenges and benefits of an implementation. As the director of quality control at Sigma-Aldrich, Jim is responsible for quality system development, process improvement, and customer complaint management. Most importantly, Jim coordinates all related activity for the implementation of the SAP Quality Module within Sigma-Aldrich's enterprise management system for effective integration with all other business processes.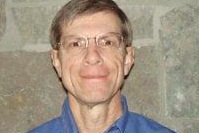 Jim has optimized the overall company quality process through the use of SAP and achieved global visibility between sites, departments, and customers. Jim firmly believes in the importance of building a culture of quality around process standardization. "It's not just the software," he says, "but how you use it." His discussion will help to answer critical questions for executives on the quality management journey.
Reserve Your Spot for the Meeting Today
Whether your top business priorities lie in cutting costs, maximizing profits, adhering to regulations, or maintaining competitiveness in a global market, EQMS is becoming an increasingly important and valuable tool in reaching these goals.
This council will provide valuable information for executives ready to make an EQMS implementation as well as those just looking to learn about the space. In addition to the aforementioned presentation, there will be networking opportunities with global executives and a Q&A discussion between members.
You might also be interested in:
Realizing Operational Excellence through EQMS
GQAC Q1 Meeting: Quality Metrics [RECORDING]
Tags: Enterprise Quality Management Software, Quality Management, Quality Management System