This week's industrial article roundup provides insight into potential trends that can bring manufacturing and innovation back to the U.S., software comparison criteria validated through data, and supply chain management.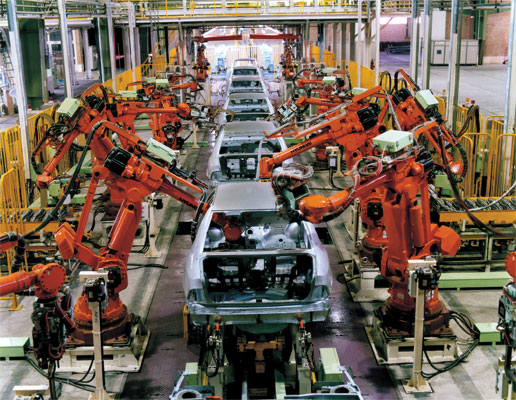 For those that missed it, this past Friday was the 2nd Annual Manufacturing Day. The week leading up to the event, as well as the day itself, stirred a strong focus on U.S. manufacturing and discussion on how to successfully engage younger generations with industry knowledge. You can still access the trending facts, articles, and discussions at #mfgday13, and don't forget to get involved – it's not just for one day!
Follow @LNSResearch
How can we not become an economy of ideas that we send overseas for others to create? Fast Company published an article that discusses the approaching release of MIT's two-year research effort as a follow up to the 1989 'Made in America' report. Our problem now is to address the gaps in the industrial ecosystem that have been challenging the flow of new ideas to market. Jessica Leber provides insight into four trends that could possibly convince companies to keep manufacturing within country lines: the cost of human labor, the cost of capital investments, the cost of energy, and the need for speed. Read more.
Tweet this article | Share on LinkedIn
I felt this Apriso blog post quite fitting as the LNS team recently spoke with many executives that participate in the Global Executive Council, and a large portion indicated challenges or a strong focus in the area of supplier quality management. The discussion defines what supply chain capability and supply chain capacity entail both in meaning and measurement. Which is the best to optimize? Learn why Patrick Michel advises that the evaluation of supply chain capability is most pressing. Capability vs. Capacity.
Tweet this article | Share on LinkedIn
ASQ reports this week on the improvements that the apparel industry has been experiencing due to the use of product lifecycle management (PLM) software. Apparel and textile manufacturers can streamline their supply chain by increasing communication and mitigating risk between retailers and vendors, which tend to be in China, India, and Vietnam. Implementing a PLM system will not only allow for the tracking of design changes and material but also speeds up the entire lifecycle to market. Access this article.
Tweet this article | Share on LinkedIn
Most companies understand the potential benefits that can derive from Manufacturing Operations Management (MOM) software applications. While the automation and standardization of processes can improve overall performance, the most important aspect to achieve that goal is a successful implementation from the start. There is no "one size fits all," meaning that choosing the right vendor for your organizational needs is critical. This article focuses on the top criteria that companies are focuses on to narrow the vendor landscape. Read more.
Tweet this article | Share on LinkedIn
Tags: #Roundup