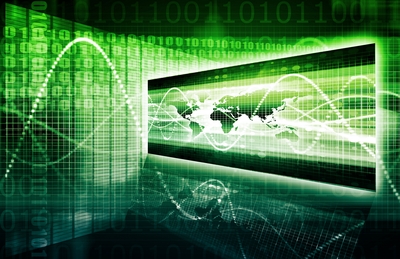 I had the pleasure of attending SAP TechEd && d-code several weeks ago for the second time. The conference, which was well-attended and hosted in Las Vegas, represents an opportunity for the SAP technology leadership to showcase recent advancements and bring more developers, architects, designers, and other IT practitioners into the SAP fold.
Since the launch of SAP HANA the event has been a departure from many of the other SAP events like the Customer Value Networks and even SAPPHIRE. Where the focus of these other events is on enterprise applications, enabling business processes, and delivering value, the focus of TechEd has been on the announcement of current and future technology capabilities: read speed and feeds.
Highlights from SAP TechEd && d-code
At the 2014 event this changed. Keynote presentations, like the one presented by Björn Goerke, Executive Vice President and Corporate Officer, SAP Product & Innovation Technology, still presented the new announcements of SAP HANA SPS09 and highlighted the continued importance of SAP HANA to the SAP story. According to Goerke, "HANA is our future, it is our DNA. We want to help you deploy it in the most efficient way in your environment and meet the needs of next-generation solutions for IoT and Big Data."

Some of the highlights of SPS09 made by Goerke include:
Data Tiering
Streaming – IoT data
Enterprise information management, including geospatial, and social media
Graph Analytics
Hadoop User-Defined Functions Leveraged within core SAP HANA
Multi-Tenancy support in SAP HANA
Machine Data, Structured Data, Social Network Text Data, and Geospatial Data
It is positive to see SAP moving the SAP HANA, IoT, and Big Data discussion in the direction of Return on Investment (ROI) and business value. This will help SAP address one of the main three challenges to IoT adoption, a lack of understanding and credible ROI stories, as outlined by LNS Research in a recent Accelerating IoT Adoption report. It was also positive to see real industrial case studies and customers highlighted on the main stage.
One notable customer presentation came from Drs. Pieter den Hamer of Netherlands-based gas and electric company Alliander. Drs. Pieter den Hamer leads Big Data Business Intelligence and Analytics and shared how on top of SAP, using the geospatial technology, and integrated with EAM, the team was able to quickly build a map based solution for pipe safety. The application allowed for detailed analysis of the entire pipe network by type, material, location and operating conditions. The robustness of the system was impressive with an accuracy of two meters (one meter around sensitive buildings), a query response time of less than four seconds (queries used to take over 3 hours on the old system architecture), and the ability to trigger maintenance orders directly from the system.
The LNS Research Take
The 2014 TechEd && d-code was a move in the right direction for SAP, the conference, and customers. The technology has now matured to the point where adoption will not be driven by speeds and feeds but business value. Customers should not be interested in the fact that MRP can be done in minutes instead of hours or a pipe safety system can analyze a failure in seconds instead of hours. More-so, interest should be on what this can help a company do differently, better, or more efficient.
Does near real-time planning allow for a move to just-in-time manufacturing or reduced finished goods inventories? Does near real-time pipe system analysis reduce the likelihood of gas explosions and the loss of property and life? These are the interesting questions we should all begin to start asking and answering.
Finally, this TechEd had more real-world industrial examples than previous years (thank you, but I've already seen enough smart vending machines). A number of the presentations from this year's sessions highlighted real use cases, in operations, including:
I hope SAP does not stop here. For continued adoption of SAP HANA and IoT technologies in manufacturing next year, we need to see continued investment from SAP in the use of HANA and IoT in manufacturing, including the use of industrial applications like EHS, EAM, MII, and MES running on SAP HANA. Encouragingly, based on this event, I believe SAP will make these investments over the coming years.
Tags: Solution Vendor / Software Vendor, Big Data, Industrial Internet of Things (IIoT)