LNS Research's Global Quality Advisory Council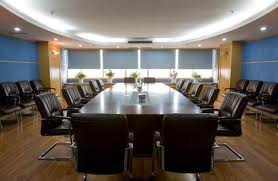 The Global Quality Advisory Council (GQAC) exists to help council members address quality challenges through thought-provoking research, insight, benchmarking data, and networking opportunities. With these tools, GQAC members become armed agents of change that can partner with other executives in business transformation.
2013 Webcast Agenda:
Success Secrets for Benchmarking Quality Metrics, Guest speaker:

Mark Baker [Global VP of Quality, Operational Excellence, and Environment, Health,& Safety at Saint-Gobain] - March 14th

Improving Business Processes with Enterprise Quality Management Software (EQMS), Guest speaker:

Jim Sarafin [Director of Quality Control at Sigma Aldrich] - June 18th

How to Effectively Manage Risk & Compliance, Guest speaker: Kenneth Ray [Director of Corporate Compliance Goverance at Celgene] - September 17th
Best Practices for Acheiving Process Standardization & Building a Quality Culture - November 5th
Current Members Include:
Starbucks

Whirlpool
Newell Rubbermaid
Lindt Chocolate
Onxy Pharmaceuticals
Owens-Illonois
Daikin McQuay
Oriflame
Champion Technologies
Hygia Health Services
*Requirements for GQAC membership include director level or above responsibilities within the quality management team at a global organization.