Free Report: Software Strategies for Achieving Agile, End-to-End Production Process Excellence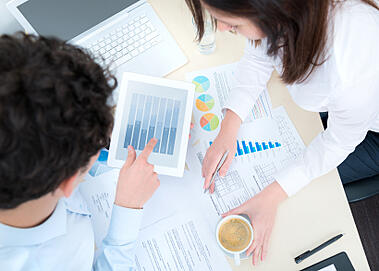 The manufacturing industries are making continuous progress towards improving and sustaining competitiveness and profitability, while ensuring compliance to best business and operational practices.
At the same time, the required pace of responding to and being proactive to marketplace and operational changes is accelerating. Therefore, manufacturing enterprises need to operate with greater agility than ever before.
These are tall challenges for sure, but manufacturers and producers are rising to the occasion using a combination of organizational approaches, programs and methodologies, global processes, and software technologies to support the agile execution required by these challenges.
The questions answered and topics explored in this Research Spotlight are:
What are the top strategic objectives and associated operational challenges for manufacturers today?
How should my company set Operational Excellence goals and targets?
How can my organization best adapt to and anticipate dynamic changes?
How can my company best break down barriers and execute on these challenges?
Fill out the form to the right to download a free copy of this informative report. For more information on Operational Excellence, MOM software, IT challenges, or to speak with an LNS analyst regarding your current implementation process, feel free to contact us at info@lnsresearch.com.