Free Report: Software Strategies for Achieving Agile, End-To-End Production Process Excellence
Today's manufacturing leaders are making overall progress toward improving and sustaining competitiveness and profitability, but the required pace of responding to markeplace and operational changes is accelerating as well. In adapting to these dynamics, companies are adopting new organizational approaches, processes, and supporting technologies to achieve success. In this research spotlight, LNS Research examines: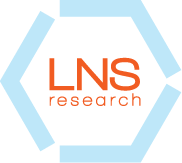 The top strategic objectives and associated challenges manufacturers face today
How to best set appropriate goals and targets for achieving operational excellence
The role of dynamic processes in facilitating agile operations and response
Which software technologies are elevating supply and demand response capabilities across individual plants, lines of business, and the entire enterprise
Fill out the form to the right to download a free copy of this research spotlight. For more information on Operational Excellence, MOM software, IT challenges, or to speak with an LNS analyst regarding your current implementation process, feel free to contact us at info@lnsresearch.com.