How MES and HMI/SCADA Projects can Jumpstart Digital Transformation Today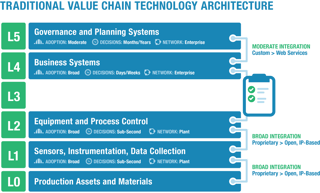 If Digital Transformation is a corporative objective for your organization, certainly manufacturing leaders must take a front-row seat to drive corporate policy and ensure that manufacturing systems and information become a key part of the ecosystem. For most companies, a big bang approach to Digital Transformation and a corporate commitment to an IIoT platform as a first step isn't practical or feasible. There are other options, however, and a Manufacturing Execution Systems (MES) and Supervisory Control and Data Acquisitions (SCADA) can be a powerful starting point to become a digital enterprise.
Download the newest research spotlight to learn:
What is the role of SCADA and HMI in Digital Transformation
Which SCADA and HMI systems can fuel the journey and why these and not others
Why MES when thinking Digital Transformation
How to evaluate where you are now, and decide which steps are the right ones for your company
Considerations for choosing platforms and solutions
What to do if your company is already working on Digital Transformation

Complete the form to download the research spotlight now.