Did you know only 20% of factories have a MOM system in place?
In this free eBook, "Smart Manufacturing: How Manufacturing is Becoming the Center of the Enterprise," LNS Research helps companies understand what they need to drive Smart Manufacturing in an IIoT world and the new role of manufacturing operations in the enterprise.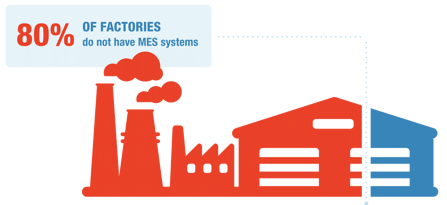 Some of the questions addressed are:
What actions should executives take to address the convergence of IT and OT?
How should the organization define requirements for a MOM solution taking into account future IT/OT plans?
What are the key criteria for selecting a MOM partner to support next-generation business solutions?
Complete the form to download the eBook, and start to understand how Smart Manufacturing drives competitive advantage in an IIoT world.