Are you one of the 45% of companies that have already kicked off IIoT plans? Or, are you among the 23% with plans to invest in the next year?
This Solution Selection Guide by LNS Research explores vendors with an ability to serve as an APM 4.0 platform. Use it to identify a shortlist of vendors best suited as APM 4.0 platform vendors. Read the report to see how vendor companies rate against the criteria explained in the selection guide; for example, does the vendor demonstrate:
A compelling combination of successful multi-site and multi-geography implementations across a range of industries;
Broad and deep functionality;
A modern technology platform;
A robust roadmap; and
Adequate resources and viability to improve the offering into the future.
Research excerpt: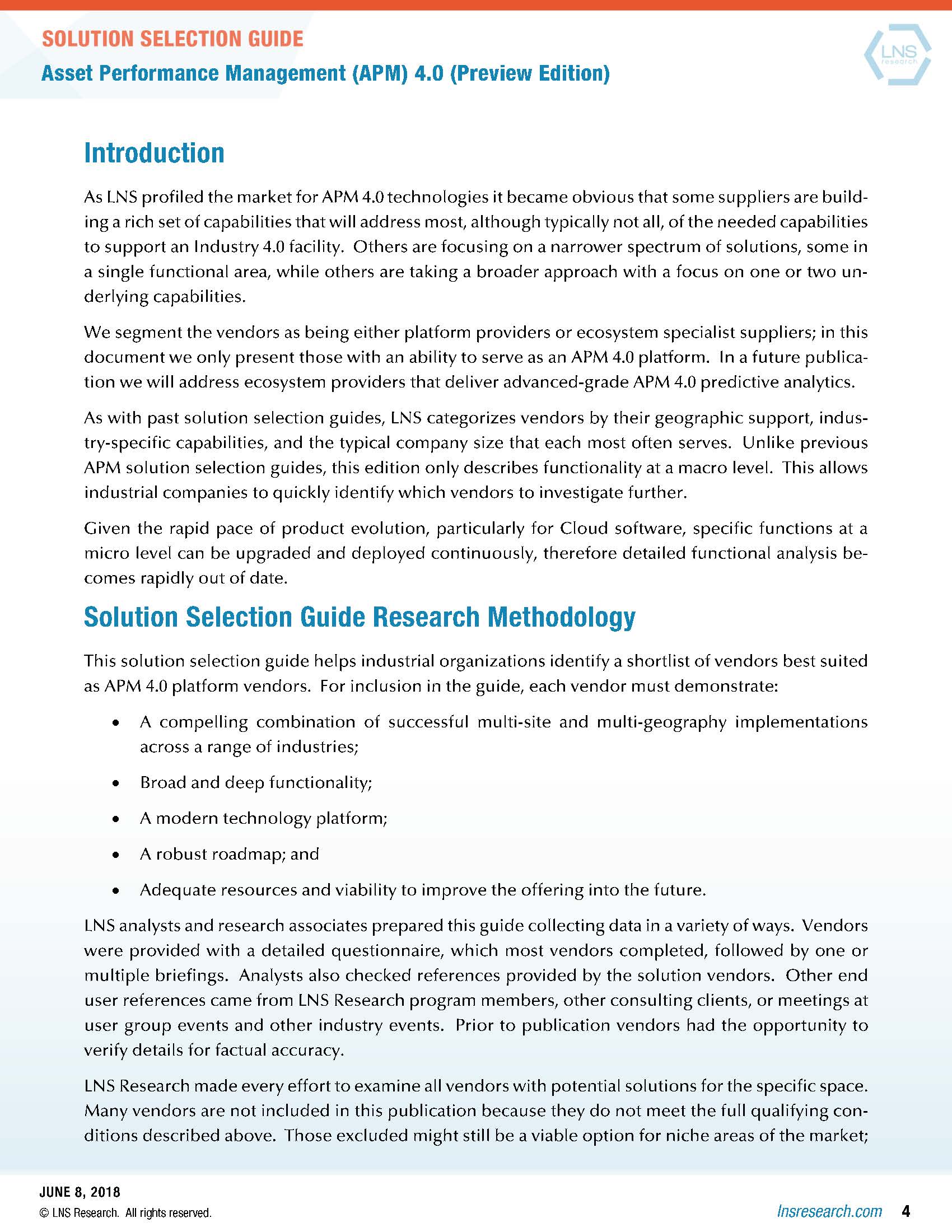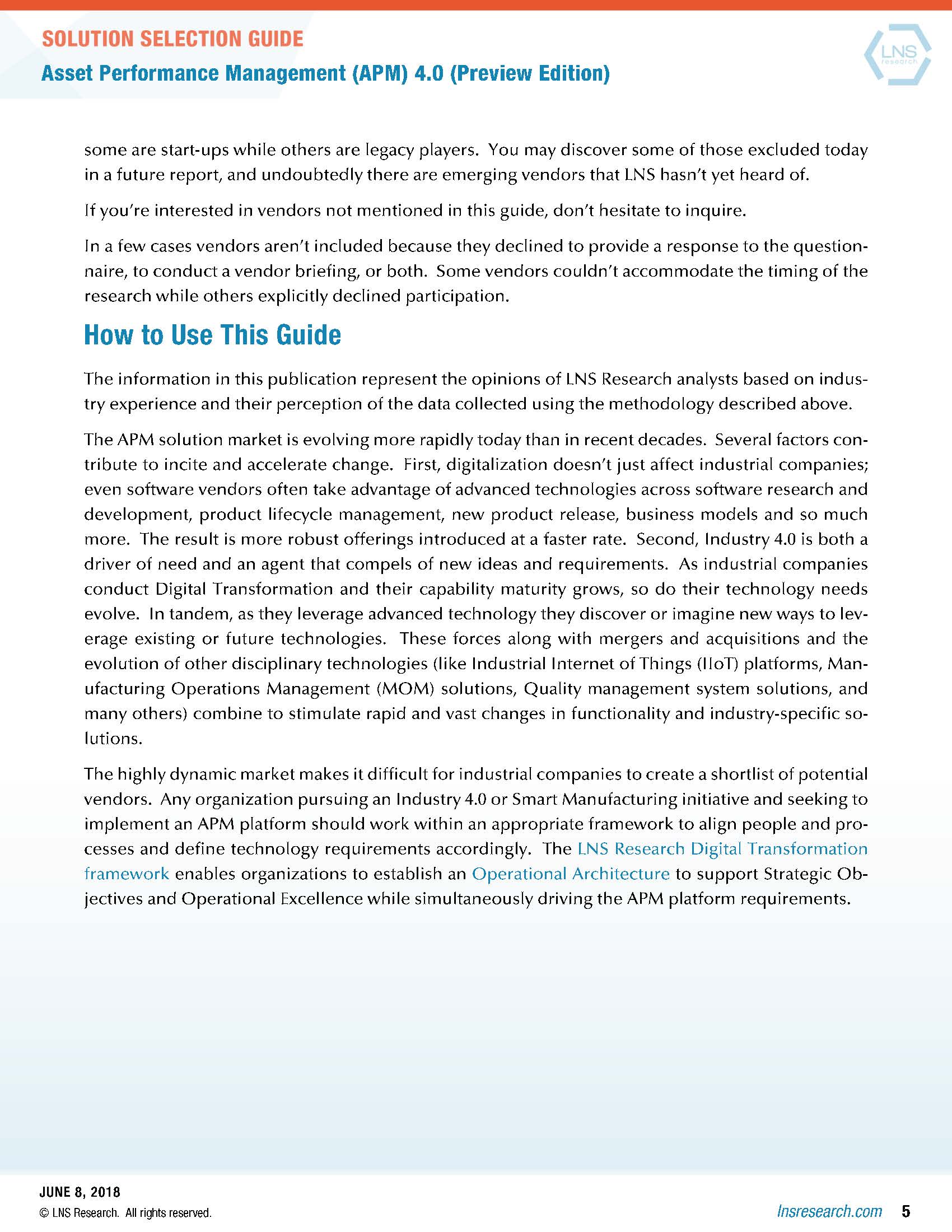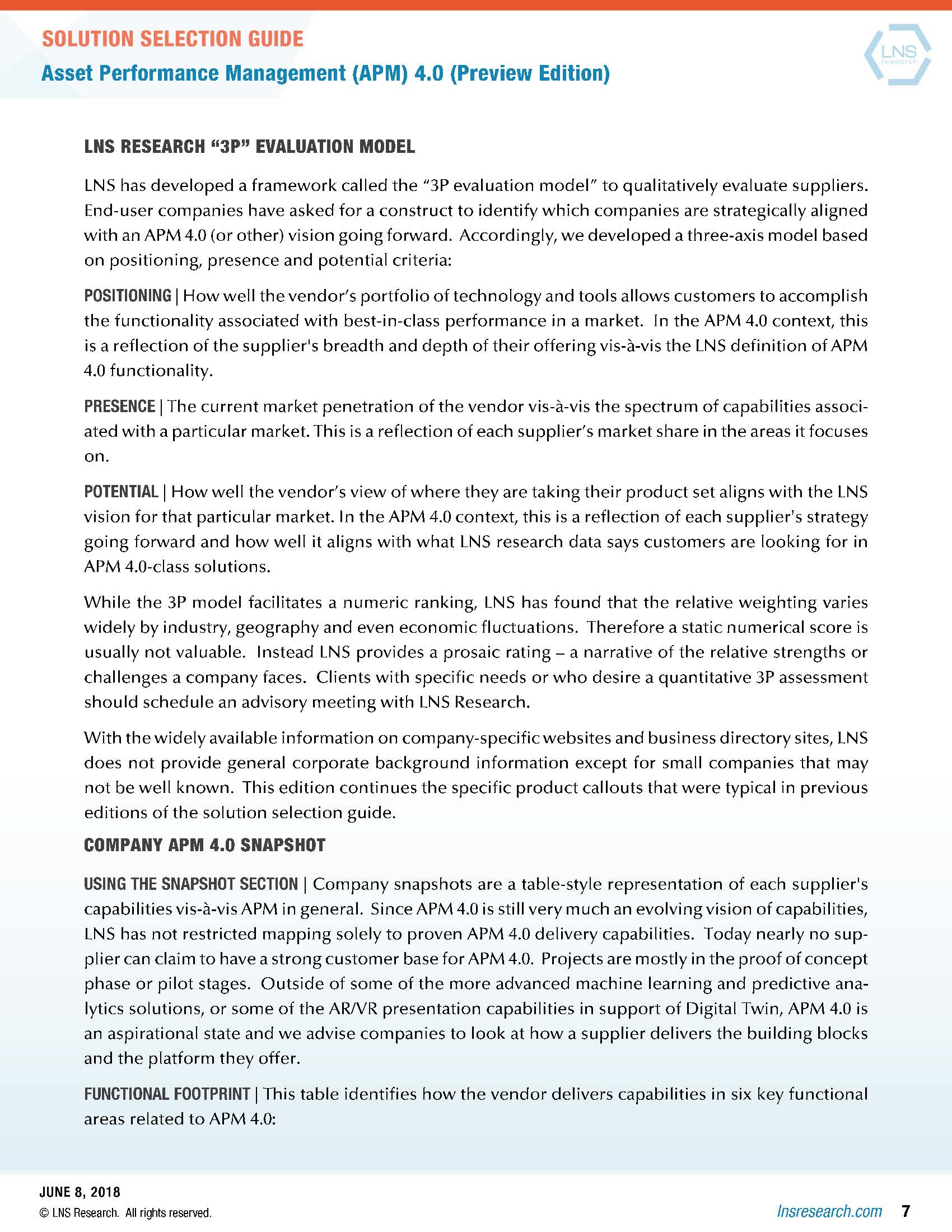 Submit the form on this page to access the full research spotlight.