FREE EBOOK
UNDERSTANDING INDUSTRIAL TRANSFORMATION TODAY
Digital Readiness is the Foundation for Success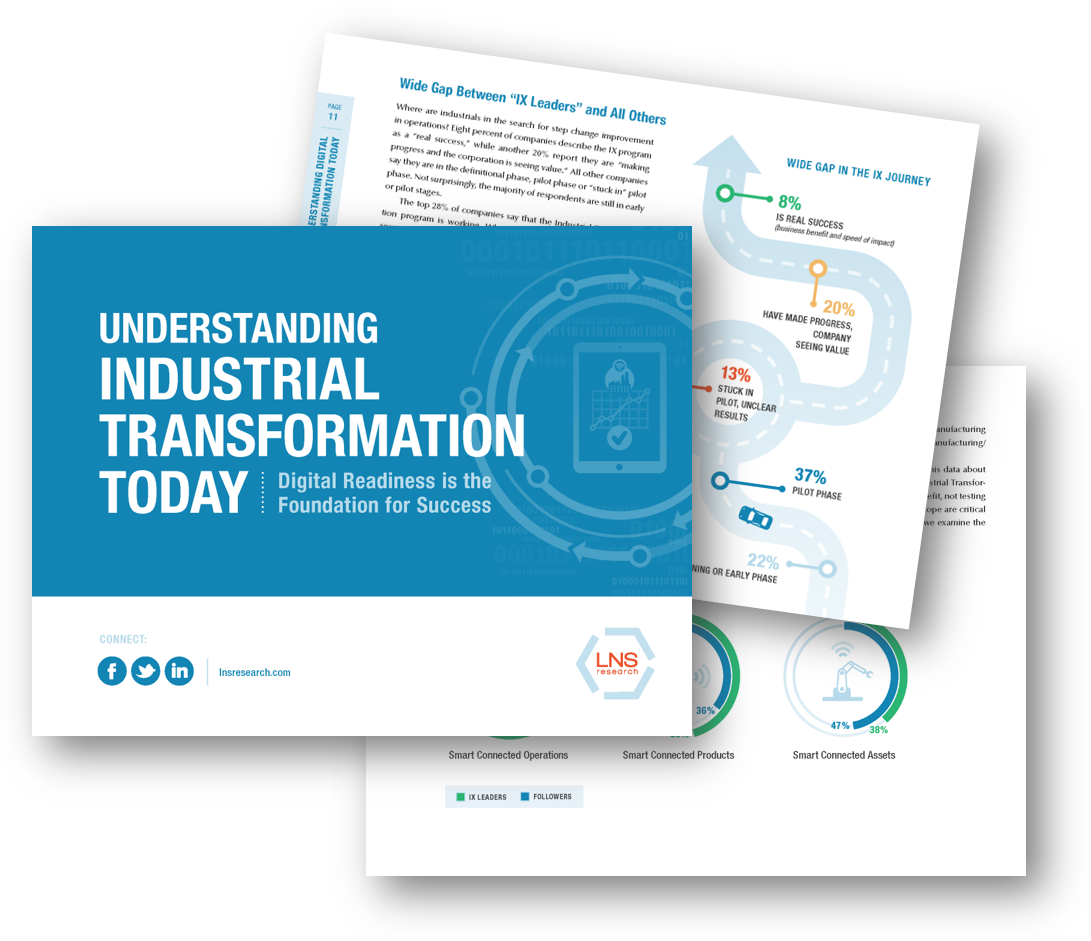 66% of companies have implemented, are currently implementing, or plan to implement an Industrial Transformation program.
The research is compelling. Companies all over the world are going beyond Continuous Improvement to achieve step-change improvements in business through Industrial Transformation (IX) programs. Many industrials are finding those step-change improvements in the form of incremental revenue opportunities and cost savings. Industrial Transformation is working with 8% of companies already reporting "dramatic results."
So, how can organizations run a successful IX program?
Read this research to learn:
The exact status of digital readiness for IX programs globally
How IX Leaders define and execute IX programs differently than the rest of the market, the Followers
How companies define, scale, staff, and fund IX programs
What duration, technology, and organizational structure companies use to run IX programs
Why a solid IT / OT foundation is a key indicator of digital readiness for Industrial Transformation
How companies integrate plant management and shop floor employees into the overall program
Which Industrial Transformation best practices drive program success
Fill out and submit this form to download the eBook