FREE EBOOK
EHS 4.0: THE STRATEGIC IMPERATIVE FOR EHS LEADERS
Drive Business Value with Digital Transformation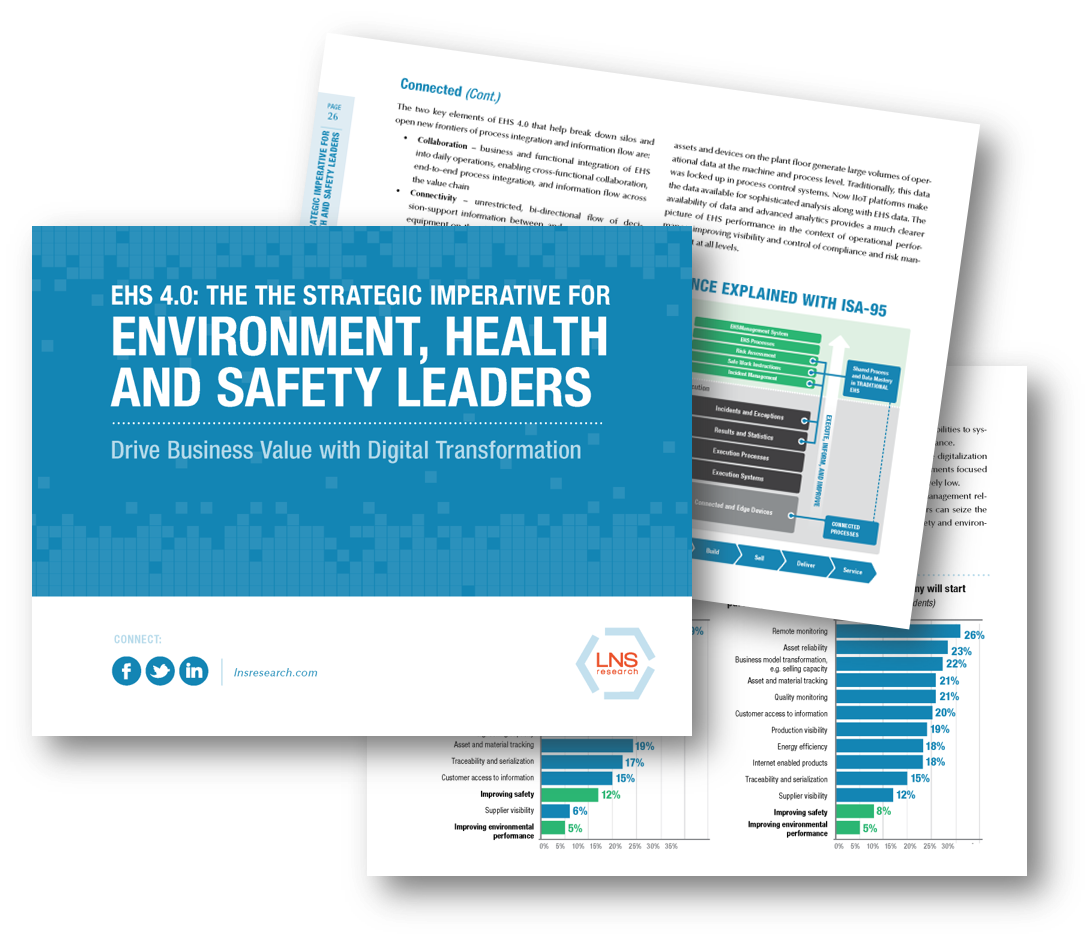 30%
of companies and 78% of innovation leaders say EHS is a top corporate priority, but...
ONLY 19% of companies have visibility to real-time EHS metrics.
EHS leaders face constant challenges and struggle to achieve Environment, Health, and Safety goals. The digital revolution presents new opportunities, but not without business and operational risks.

This new research explains the current state of EHS management relative to Digital Transformation, and how EHS leaders can seize the opportunity to leverage modern technology for safety and environmental performance improvement.
Complete the form to download the eBook, and learn:
What EHS 4.0 is, and why it's the most effective way to confront the challenges of modern EHS management

How EHS 4.0 is different from traditional EHS management

Why digital technology isn't enough
How to recognize the 7 dimensions of EHS 4.0, and why having these capabilities is critical
Recommendations to get the EHS function fully engaged in your company's Digital Transformation initiatives
Register now for your free ebook, EHS 4.0: The Strategic Imperative for Environment, Health, and Safety Leaders.
One tool for all your metrics