The goal of Operational Architecture (OA) is to thoughtfully invest and deploy solutions to solve value chain challenges and contribute to corporate strategies. The most essential yet most powerful value of an Operational Architecture is ensuring you can get at and use the data from existing assets, people, processes, technologies, and products.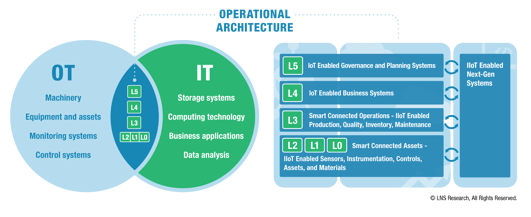 Download the newest research spotlight to learn:
How and why technology investments go wrong without an Operational Architecture in place
What an effective OA does, and the 6 things it enables across the enterprise
Why the senior IT exec isn't usually the person leading the way to OA, but is a key stakeholder
The 10 steps required to create an Operational Architecture
Recommendations for companies considering an Operational Architecture
Complete the form to download the research spotlight now.
Fill out and submit this form to download the research spotlight.