Manufacturing companies can increase the probability of success with Digital Transformation if they use a proven methodology to define and achieve Operational Excellence. While every organization is different, and industry, geography, and business size impact actual results, there are basic elements that generally apply across all types of manufacturing and asset intensive industries.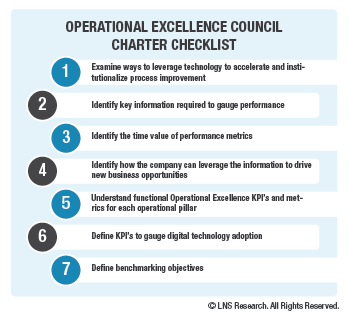 Download the newest research spotlight to learn:
What Operational Excellence really means in context of Digital Transformation
How to create a strategy for Operational Excellence
Who owns Operational Excellence, and "how much team" is enough
Why it's important to find the right people to help with Operational Excellence
Complete the form to download the research spotlight now.
Fill out and submit this form to download the research spotlight.