APM 4.0 SERIES
THE PROCESS MANUFACTURING DIGITAL TWIN
Digitalization of the Asset Lifecycle and Value Chain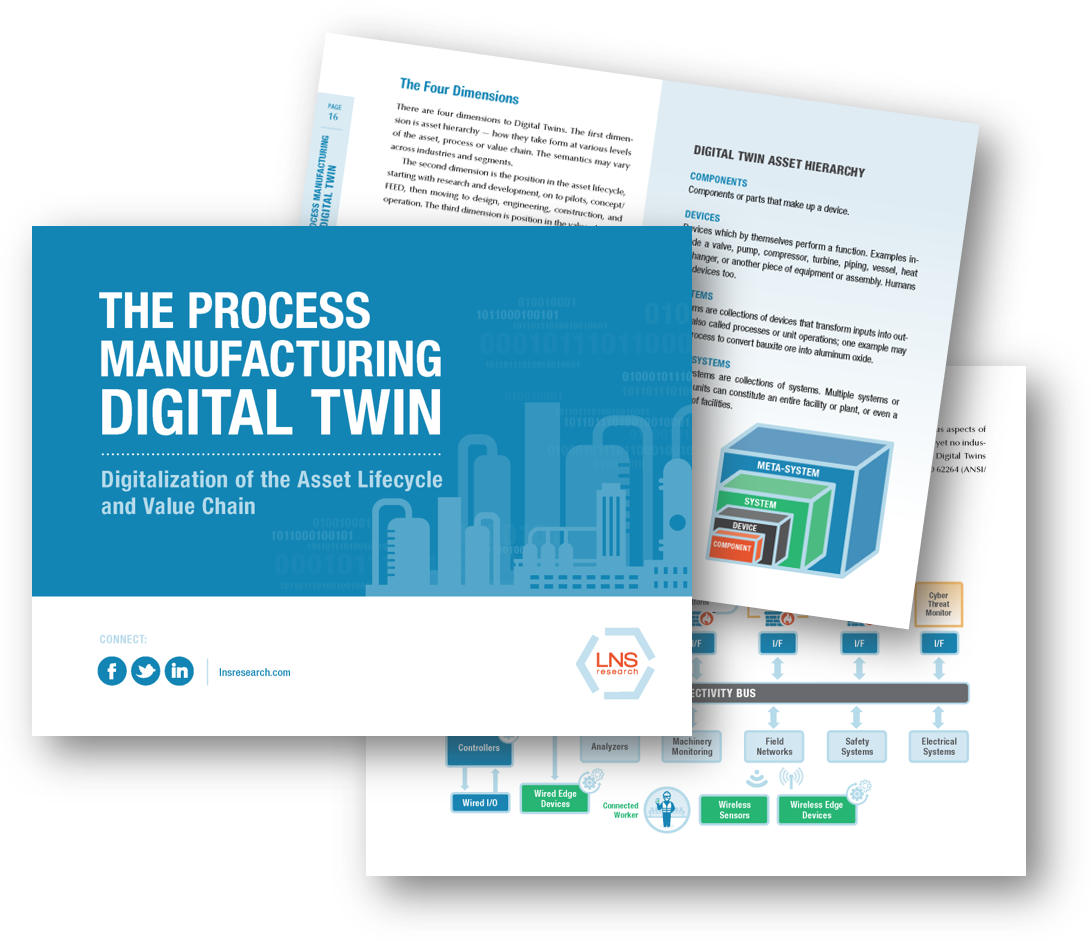 Across all industries, the top three financial objectives for using Digital Twins are grow revenue, boost operating margins, and cut costs.
Digital Transformation has become the overarching topic among executive leadership in most manufacturing companies today. The batch and continuous process manufacturing companies and other asset-intensive industries such as mining, energy, utilities, and transportation, believe that the Digital Twin should be at the center of Digital Transformation efforts. This has led the technology community to focus messaging around twins at all levels, from automation companies to enterprise software providers and infrastructure suppliers.
But unlike discrete manufacturing, the process and asset-intensive industries have no commonly accepted definition of a Digital Twin. The challenge that many manufacturing organizations face is understanding exactly what a Digital Twin is (and what it is not) and how the industrial enterprise can gain competitive advantage using them.
This ebook advances the Digital Twin dialog and examines:
The status of the Digital Twin and supporting technology adoption today
Critical dimensions of Digital Twins in process and asset-intensive industries
How businesses can use Digital Twins to drive Operational Excellence
Starting steps companies must take to deploy Digital Twins
Use cases for Digital Twin in process manufacturing