Peter Bussey, Research Analyst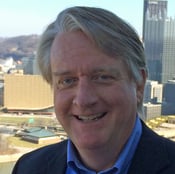 Pete Bussey joined LNS Research in January, 2016 as lead Research Analyst for Environment, Health and Safety (EHS) and sustainability management in the industrial sector. He conducts research on industry trends and best practices, and advises EHS business leaders and technology providers in applying those insights in their organizations. Pete has more than 30 years of experience in manufacturing, consulting and information technology organizations, all focused on EHS management and related operations areas such as R&D, asset management, manufacturing, and supply chain.
Before joining LNS Research, Pete headed EHS and sustainability solution marketing at SAP, the global enterprise software company. There he led go-to-market initiatives for software solutions enabling operational risk management, EHS management, and product safety and stewardship. Pete also held a variety of industry and line-of-business solution business development roles during 15 years at SAP, including product lifecycle management (PLM) and enterprise asset management (EAM).
Pete's practical industry perspective comes from broad and deep experience across the industrial value chain. He started his career as a corporate and facility EHS program manager at Alcoa. His subsequent experience includes heading business development in the EHS consulting business unit of Michael Baker Corporation, EHS management consulting at Arthur D. Little, and managing sales of EHS software at Oracle. Pete holds a master's degree in environment health sciences from Harvard University, a master of public management degree with distinction from Carnegie Mellon University, and a bachelor's degree in natural sciences with departmental honors from Johns Hopkins University.