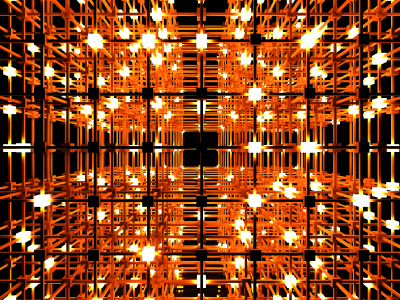 IT and Line of Business executives in manufacturing industries have always struggled in attempting to define software architecture strategies that balanced the needs of individual plants and the broader enterprise.
At the enterprise level, directors and vice presidents of operations are attempting to aggregate and analyze performance across multiple sites and ensure that safety, productivity, quality, and sustainability targets are being met. These executives are also looking to ensure revenue targets are being met and that sales and operations planning (S&OP) decisions that extend across months, quarters, and years are being made optimally.
At the plant level, supervisors and managers are also looking to ensure safety, productivity, quality, and sustainability targets are being met, but the needs for speed and granularity are often drastically different. Instead of measuring success in days or weeks, success at the plant level is often measure in seconds, minutes, and hours; usually even catching a problem at the end of a shift is far too late.
In this article we will examine how past experiences in the Enterprise Resource Planning (ERP) / Manufacturing Operations Management (MOM) space can inform our decisions in the Industrial Energy Management (IEM) software space. We will also examine how some vendors have particular strengths in the enterprise space while others have strength at the plant level and how a cohesive strategy can bring both of these types of vendors together for a comprehensive solution.
Top Floor to Shop Floor Integration
The typical example of this gap between the enterprise and plant has been between ERP and MOM. Many companies draw this line in different places but there has been much time and effort spent defining standards and best practices for data models and process architecture in interoperating between these two systems.
As companies mature in software strategies for Enterprise Sustainability Management (ESM) and IEM, we are starting to see a very similar disconnect emerge. Traditional enterprise application providers are offering software solutions at the enterprise level that address aggregate usage and analytics issues while industrial automation vendors are offering software solutions that manage and optimize energy at the unit or process level.
There is not a one size fits all approach here and a lot of the good work that was done in the ERP/MOM space now needs to be extended and built upon in the IEM space. In fact, both types of vendors have a role to play in a complete solution.
Enterprise Software: The Top-Down Approach
For energy management, the top-down approach is focused on the needs of energy directors, sustainability directors, and the vice president of operations. These executives require strong data acquisition at the procurement and meter level, strong visualization capabilities, and the ability to analyze historical data.
These executives require transparency in managing a portfolio of energy projects across multiple sites. Support from high level data can help to validate ROI as well as decisions for making go/no-go decisions with energy efficiency projects. They also need the ability to analyze and manage risk around long-term energy procurement contracts and generation capabilities.
Industrial Automation: The Bottom-Up Approach
From a bottom-up perspective, software and data capturing capabilities are tailored toward the needs of plant managers, supervisors, and plant energy czars. Strong data acquisition capabilities at the sub-meter and unit level make them more effective at identifying areas for improvement. These managers typically require strong energy optimization capabilities at the unit level, as well as integration with the grid for load shedding and demand response.
Automation capabilities, along with industrial energy management software provide the real-time energy efficiency monitoring and visibility needed to move toward closed-loop process control. Many manufacturing and industrial companies work to integrate data acquisition capabilities with production processes, moving energy from a fixed facility cost to a product cost or, in some cases, specifying costs in relation to the bill of materials.
Creating a Cohesive Software Strategy
The integration and orchestration of these two software approaches is still in its infancy. As leading companies mature in this regard an important area of success will be how seamlessly data and business processes can flow between the corporate enterprise and plants. Additionally, few vendors offer a solution that encompasses both top-down and bottom-up functionalities today.
When making decisions on IEM software investments, regardless of the approach, executives should keep in mind long-term energy management goals, both locally and enterprise wide. By strategically implementing and integrating software at the enterprise and plant level, decision makers can align IT architectural approaches with their company's vision for the future.
You might also be interested in:
5 Industrial Technology Trends to Focus On in 2013
Sustainability Definition | More than CSR
LNS to Launch Manufacturing Ops and Sustainability Research Libraries