LNS Research recently had the opportunity to attend SAP's Enterprise Operations Management Forum on October 2 and 3 in Cleveland. With a crowd comprised of both customers and analysts, this year marked the first time SAP expanded the conference's coverage across PLM, MOM, Quality, and Sustainability. Although the sessions covered a variety of areas, including manufacturing, we attended mainly sustainability-focused sessions.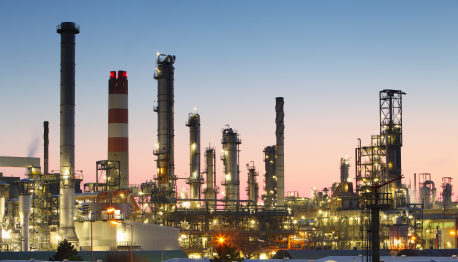 The tone of the event was one of customer engagement, with a focus on open dialogue in understanding where manufacturing as an industry is moving in the future. Supporting the theme, "Innovation through IT/Technology," there was a focus on the integrated end-to-end approach from product design and development to manufacturing and how Quality, Environment, Health and Safety Management, Energy Management and Product Stewardship impact the relevant business processes.
In this blog, we'll highlight some of the key takeaways and announcements from the event that we found interesting and noteworthy.
Management of Change and Operational Risk Management
SAP has invested heavily over the past several years in its Management of Change (MoC) solution. The company's now in the process of rolling the solution out globally for several large customers.
Many manufacturing companies today struggle with understanding how plant assets and production processes change over time. Operators, engineers, supervisors, and third party contractors can all create unintended or undocumented changes. These changes, perhaps with drives, electrical systems, processes, piping, safety systems, and more, can dramatically impact the risk profile of a plant or process.
By investing in MoC, manufacturers can ensure that changes to processes are recorded and managed in an auditable way, notifying all applicable stakeholders. It can also ensure that the necessary solutions, such as EAM, are being updated as well as Plant Engineering records like SOPs and P&IDs.
Over time, LNS Research believes that MoC will become a major area of investment for many industrial companies and may also expand to other areas of change, like product data and engineering changes.
Mobility for Incident Management and Quality Issues
Mobility in quality and Sustainability is a big area of focus for many vendors with new applications coming out either this year or next from many of the leaders. Over the past several years, SAP has made many investments in the mobility space, both through acquisitions and internally. Now, we're seeing the benefits of these investments in new applications, especially around incident management and quality.
From a risk perspective, mobile applications can help to greatly reduce risk by improving operator adoption and use of the solutions. Without the ability to utilize mobility, in some situations, it can be easy for plant personnel to forget to record safety, quality, or environmental incidents/near misses.
To address this behavior-based issue, SAP has invested heavily in understanding user requirements in a mobile environment and how to transfer the desktop applications to an easily useable mobile application. SAP has consciously minimized the EHS or QM functionality on the mobile app so users can easily capture and record information.
The goal for these applications is to allow users to capture incidents with just "three thumbs." In a moment of humor, this confused some at the conference, as it doesn't mean a user needs three thumbs, but rather just one of their thumbs three times.
Energy as an Asset
SAP has a pervasive installed base in the industrial space. Numerous customers use SAP to manage financial assets as well as physical plant assets. However, many companies still don't think of using SAP (or any other solution for that matter) for managing one of the major invisible assets in manufacturing: energy.
Companies today need to improve in both the use of management systems for energy as well as the technology to support these systems. One major focus at this conference, and in the industry in general, is IS0 50001, a management system around plan-do-check-act for continually reducing energy use.
It was obvious that passion and culture are where companies need to focus for success. On the technology side, the vision for role-based real-time visibility for energy intensity was described as "nirvana." Although for many companies this is still in the vision stage, there's definitely an appetite to pursue the vision.
Another interesting point on technology and KPIs around energy was on new ways to manage energy intensity metrics. Many companies want a standard energy intensity that provides energy by product. However, these companies may also want drill-downs into product or process segments as well as a normalized energy intensity metric that accounts for additional variables, such as changes in production or other environmental factors.
Energy Management is an area that is very much a top floor to shop floor issue and will mirror much of what has happened in the Manufacturing Operations Management space over the past 20 some-odd years. SAP is making progress in this space but being the ultimate winner is still up for grabs. If SAP wants to be the dominant player in Energy Management Software it will take a lot of continued commitment and focus.
One of the things that most impressed me at the EOM conference was how many folks in leadership positions at SAP are thinking about the future of manufacturing. This was reflected in both independent conversations as well as the keynote presentations.
Many times, when software companies talk about the future, it quickly turns to technology and the products available today (or just a few releases out). However, this conference was refreshing in that many at SAP are thinking ten or twenty years out in manufacturing and about how solutions that aren't even on the roadmap may have a transformational effect. They are looking at "innovation through technology" to light the way.
Trends discussed in this area were focused on innovation and how an innovation economy with both globalized and localized manufacturing can deliver mass-customized products to a growing middle class.
I think SAP is on the right track in these areas and this will be a focus area of future research at LNS.
Concluding Thoughts
SAP painted a big vision at the 2012 EOM Forum, going well beyond the four key takeaways highlighted above. The next several years will be very exciting for the industry and SAP. One thing that's for sure is that there will be transformational change over the coming years.
The main risk factor I see for SAP, that may have it coming up short on the vision laid out, is with focus and resources. SAP has had a number of very large technology acquisitions over the past few years that may distract the vendor from its bread and butter: managing end-to-end business processes in manufacturing.
I believe, over time, the company that can maintain focus and make manufacturing exciting will emerge as the dominant software player in the space.
You might also be interested in:
EQMS: Understanding the Drivers behind Global Adoption
Enterprise Sustainability Management: A Global Approach
---
All entries in this Industrial Transformation blog represent the opinions of the authors based on their industry experience and their view of the information collected using the methods described in our Research Integrity. All product and company names are trademarks™ or registered® trademarks of their respective holders. Use of them does not imply any affiliation with or endorsement by them.