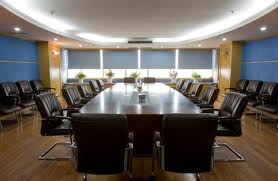 Integrating a culture of quality management throughout an operation requires an organization-wide effort. More specifically, though, it requires buy-in from the top that can be spread across departments, facilities, and business units. That being said, executives have a central role and even a significant amount of ownership in the success of a quality management initiative.
With a leadership role in quality comes a great responsibility. Top executives understand this, and in addition to harping on the importance of a culture that supports continuous improvement and learning, they actually practice it. To facilitate the process, at LNS Research we've launched our inaugural Global Quality Advisory Council (GQAC).
What is the Global Quality Advisory Council?
The GQAC aims to foster discussion and networking between executives from a number of industries and backgrounds around a common theme: quality management. It allows members to become armed agents of change who can partner with other executives in business transformation. Each leader in the GQAC gets access to a wealth of insight, benchmark data, and networking opportunities around the topics of:
Why Join the Global Quality Advisory Council?
Inspiring cultural change and achieving operational excellence are some of the main challenges global quality leaders face today. The GQAC helps members address these challenges through thought-provoking research, insight, and networking opportunities. In addition to online and offline interactions with council members, executives gain the following:
Access to cross-industry research through an interactive data portal
One hour inquiry time per quarter with LNS Research analysts
Provide feedback and make suggestions for new LNS Quality Management research
Be highlighted as a thought leader in LNS Research publications (blogs, reports, etc.)
Network with leaders that have helped shape global quality organizations
Attend quarterly calls where LNS research analysts will share cross-industry quality data
How Can You Join the Council?
The GQAC is open to any executive responsible for quality management at his or her organization. To uphold the integrity of the council, there's a simple application and verification process for any member interested in joining. To be contacted about the council, please click the button below:
You might also be interested in:
Top 5 Must Have Quality Management Metrics for the Executive Dashboard
Quality Management Strategy: 5 Must Have Features for EQMS
Top 5 Quality Management Mistakes Affecting Operational Excellence
Categories: About LNS Research