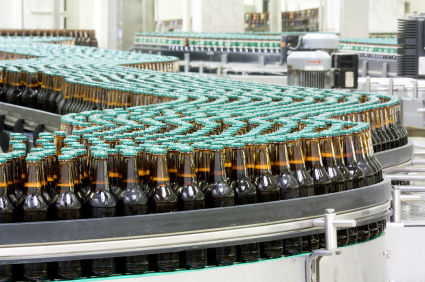 From well before Henry Ford's assembly lines through the modern manufacturing shop floor, energy has been quietly powering production. The utilities line item has duly earned its place as a central piece of every financial balance sheet. In conjunction with the rising focus on sustainable operations, for years companies across the globe have been working to strategically improve this number to both appease the environmentally concerned and reduce related costs.
Today's advancements in automation and industrial energy management (IEM) technologies are enabling manufacturers to closely track the flow of energy from its source through consumption. Leveraging the union of these technologies, there's great interest arising in the industrial space around separating traditionally grouped and allocated overhead costs into a string of direct costs relating to energy consumption at the production line, machine, and even at the individual product level.
The Need for Real-Time Energy Consumption Data
Forecasted annually, a company will typically allocate an estimated energy cost based on a facility's prior year's usage, which, depending on maturity, may or may not include changes in a plant's production levels. If it plans to produce more, it will adjust projected consumption accordingly. Estimates for the new year's energy rates will also be used in these calculations. These financial estimates will influence and sometimes dictate both spending and decision-making, however, because they're based on projections, they have to be reconciled throughout the year and consequently run on a time lapse.
Adding complexity, the dynamics of the market have driven increasing concern around industrial energy consumption. In contrast to previous years where an organization would sign a yearly, fixed price contract with an energy supplier, energy is now priced more variably than ever. In some cases, it can change as fast as every 15 minutes. This has prompted companies to engage in cogeneration projects as well as to make production decisions using smart grid approaches that optimize energy decisions based on the cost of purchasing power, versus the cost to cogenerate, versus consumption. These approaches to energy decision-making have incentivized investments in real-time industrial energy reporting and analytics capabilities.
Visibility into operations provided by emerging technologies creates an opportunity to understand in real-time what energy is costing and where it's being used. Although IEM solutions and the industrial automation capabilities found within them are not being widely leveraged in this way, many organizations are implementing reporting and analytics that can capture detailed energy consumption data during production. Interestingly, advancements in technology are positioning companies to utilize this power today and into the future.
The Union of Industrial Automation and IEM Software
Industrial automation systems transmit detailed physical process data to a unified information management system for energy, allowing companies to monitor efficiency and also identify variations in performance from a central location. In some instances, with the use of meters, these same systems have the capability to capture very specific information on how much energy is being consumed by a particular asset or production line. Though, for it be delivered in a consumable fashion, raw process and meter information need to be organized with reporting and analytics.
Reporting applications found within IEM software provide access to a level of data that will effectively change the way companies measure energy and make decisions. For instance, as opposed to one single electrical distribution box that's being monitored, with each motor or conveyor or pump having its own energy consumption measurement, companies will know not just which products or lines are causing inefficiencies, but also which pieces of equipment. This will facilitate identifying pieces of equipment that need to be fixed or updated.
IEM software is already encouraging further interaction with the smart grid. With capabilities for peak load shedding and demand response, some companies have the ability to automatically switch on and off particular production lines or pieces of equipment based on energy consumption versus the variability of energy prices at particular times of the day. These advancements are leading the way for more interaction with day-to-day production and decision making.
Energy as a Direct Cost
When an organization builds each bill of materials (BoM) and defines the components and instructions for manufacturing a product, it's not typical for energy costs to be included. However, for some energy-intensive industries, with the effectiveness of today's advanced reporting capabilities, it may make sense for estimated amounts of energy required to be included on the BoM. These estimations would have to be made based on both experience and an analysis of real-time data captured over time.
By viewing projected energy use on the BoM relative to actual energy use with the real-time visibility provided by IEM analytics, companies could make more informed production decisions. IEM software will be central in delivering this product-by-product enery consumption analysis.
What will prove more difficult is marrying this information with the broader financial and accounting systems to make real-time production decisions. Often, improvements on the shop floor are slow to appear in financials. As a consequence, obtaining comparisons like estimated energy use against real-time energy analytics is a challenge. In this regard, companies may miss out on the true benefits of real-time visibility of energy costs.
In the future, it's likely that companies will allocate costs not as part of general factory overheads, but as a cost of energy per product. Though, there is still considerable work that needs to be done. To find out more information on how to leverage IEM reporting and analytics capabilities, read LNS's Industrial Energy Management Best Practices Guide. The guide goes in depth on three types of solutions: reporting and analytics, procurement, and consumption.
You might also be interested in:
Which Industrial Energy Management Software is Right for You?
Industrial Energy Management: Balancing Plant and Enterprise Needs
---
All entries in this Industrial Transformation blog represent the opinions of the authors based on their industry experience and their view of the information collected using the methods described in our Research Integrity. All product and company names are trademarks™ or registered® trademarks of their respective holders. Use of them does not imply any affiliation with or endorsement by them.