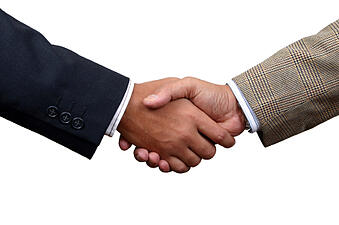 As of early August, French multi-national electricity distribution and automation management company Schneider Electric struck what appears to be a final deal (pending government anti-trust processes) to acquire British software technology and engineering company Invensys for a reported $5.2 billion. The deal is expected to close in the last quarter of this year. Acquisition of Invensys has been anticipated since it sold its rail division to Siemens of Germany last year to cover a shortfall in its pension scheme and to return approximately $834 million to shareholders.
The expansions of Foxboro distributed control system and instrumentation and Triconex critical and safety system capabilities and their respective synergies to the Schneider Electric automation portfolio have already been covered by the press and other analysts. However, we haven't seen as much being discussed on the details of the go-forward software strategy. With such a comprehensive market penetration across a broad set of manufacturing and infrastructure industries, and with product overlaps from previous Schneider developments and acquisitions—including Citect—how will the Invensys acquisition impact Schneider's future manufacturing software strategy? And what will the effect be on the manufacturing operations management (MOM) space overall?
Leveraging Complimentary Industry & Software Capabilities
With this move, Schneider will gain coverage of and access to key electro-intensive segments with integrated and complete solutions, as well as access to Invensys' considerable customer portfolio, which, as of the end of fiscal year 2013, included:
23 of the top 25 oil and gas companies
48 of the top 50 chemicals companies
18 of the top 20 pharmaceutical companies
21 of the top 25 food and beverage companies
All of the top 10 mining companies
The transaction is seen as highly synergistic. Our last data point from Invensys indicated that its leading software brands like Wonderware, SimSci, and Avantis have an installed base footprint in over two-thirds of the world's plants and facilities, which is a huge base that Schneider can expand upon with additional portfolio offerings. Below, we'll explore the fit and overlap with the Invensys software portfolio.
SimSci Synergies
The SimSci brand of Invensys software includes plant process design, simulation, operator training, advanced control and optimization offerings. Each of these appears to bring new functional capabilities to Schneider. Here, there is potential to not only use the SimSci offerings to help customers with energy and production optimization, but potentially also to integrate the "up-front" plant design software to the application configuration software of Schneider StruxureWare. This could create a new, simplified continuum of plant, process, and control system engineering. Given Schneider's focus in energy, there's future potential of embedding more real-time energy optimization functionalities into the SimSci plant design, advanced control, and optimization software offerings as well.
Avantis Synergies
Looking at the Avantis brand of Invensys software, we find asset management, asset performance, and mobile workforce management offerings, which all appear to be mostly new functional capabilities. While there are some asset management capabilities within the Schneider Electric portfolio targeted at the IT infrastructure market, and some capabilities within the StruxureWare Plant Operation Ampla MES offering, a standalone, full functionality asset management solution that openly works with other systems appears to be a gap filled by Avantis software.
Wonderware & New Mobile Synergies
In addition to the IntelaTrac mobile operations software that is managed in conjunction with the Avantis software brand, the Wonderware brand has recently announced a series of acquisitions and new developments for mobile/industrial operations and information management.
The first was the acquisition of the SmartGlance mobile information management offering in June 2013. SmartGlance brings mobile industrial data reporting that delivers access to information, analytics, and KPI's across manufacturing enterprises on smart phones and tablets.
Also, Invensys just announced significant new mobile human machine interface (HMI) capabilities with a new offering called Wonderware InTouch Access Anywhere. This new capability delivers the full visualization experience, along with secure read or read/write capability of Wonderware InTouch HMI software to any mobile device via the device's HTML 5-enabled Web browser. All of these Invensys mobile operations and information management capabilities should allow Schneider Electric to extend and "mobile enable" many of its other software offerings.
Another potentially synergistic area could be the combination of the Wonderware industrial energy management software application along with Schneider Electric energy metering equipment, complemented by a larger smart grid energy services team coming from both Invensys and the 2011 acquisition of Summit Energy by Schneider.
Foreseeable Challenges
One of the challenging areas for Schneider will be in rationalizing where to use the Wonderware HMI and SCADA software offerings versus Schneider's Vijeo Citect and ClearSCADA HMI and SCADA offerings. A potential strategy here is to segment the market offerings either by vertical industries or size/scale of application. The Wonderware brand offerings appear to have a much higher capacity/capability for very large applications (1 million+ I/O), as well as a definitive edge in market presence and popularity.
Another challenge will be rationalizing where to use the Schneider Electric versus Wonderware information management software offerings. The Wonderware information management portfolio of manufacturing execution system (MES) and enterprise manufacturing intelligence (EMI) software appears to be more comprehensive in functionality; however, there is also a need in the market place for quick and simple, lightweight solutions. This may be a way to position the Schneider Electric Ampla offerings. Additionally, another approach could involve segmenting MES offerings by specific vertical industries based on 'best fit.'
Integration and Collaboration Software Platforms
The last element of the potential software strategy to discuss is the integration and collaboration software platforms from Schneider Electric and Invensys. Each company has made significant investments in solving the integration and application development and management challenges of its customers by developing object-based integration and development software platforms. Schneider's indication of software that is using its platform architecture is the StruxtureWare brand.
Invensys has integrated many of its offerings across its information and automation portfolio using the ArchestrA System Platform. Given the openness of both approaches, we see the potential to rapidly link these platforms to create a bi-directional bridge between the existing Schneider Electric and Invensys offerings. Over time, the best elements of both can be merged into a next-generation platform that preserves the important product interfaces and drives the next level of productivity and ease of use for the larger Schneider Electric customer base that includes Invensys customers.
In addition to the portfolio management issues, Schneider Electric will also have to sort through the combined Schneider and Invensys software channel and ecosystem partner strategies. The good news is that the Invensys channel partners are very knowledgeable and focused on applying, selling, and supporting specific offerings, so we believe that the resulting Schneider Electric channel strategy should follow the product strategy. Also, both Schneider and Invensys have been focused on the Microsoft .NET and Windows technology stack for quite some time, which should ease the technical integration challenges between all of the software products.
We can envision that over time, this acquisition should not only boost Schneider's position in industrial automation, but also give the company a strong position in MOM software solutions. This is especially true in the areas of plant design, modeling and optimization, asset performance management, MES, EMI, HMI, mobile operations and information, along with a combined set of integration and collaboration software platforms that can span from ERP connectivity through open and secure operations management and industrial automation.
Schneider Electric has a good track record of being very thorough and thoughtful on handling the products and new customers that come with acquisitions. We look forward to attending the upcoming Invensys Software Conference in October to hear and discuss more about the future strategic software direction with Invensys and its customers.
LNS Research encourages existing users of Schneider Electric and Invensys software to reflect on these and other future possibilities, and to start giving early feedback to Schneider and Invensys on what software strategies would best meet their future needs. We are also interested in hearing any related comments from software users and vendors on this topic.
Access this NEW eBook, "Manufacturing Metrics in an IoT World: Measuring the Progress of the Industrial Internet of Things," presents results from the fourth iteration of the biennial Metrics that Matter research study conducted between LNS Research and MESA International. It places particular focus on what IIoT means to manufacturers in the MOM space.
---
All entries in this Industrial Transformation blog represent the opinions of the authors based on their industry experience and their view of the information collected using the methods described in our Research Integrity. All product and company names are trademarks™ or registered® trademarks of their respective holders. Use of them does not imply any affiliation with or endorsement by them.