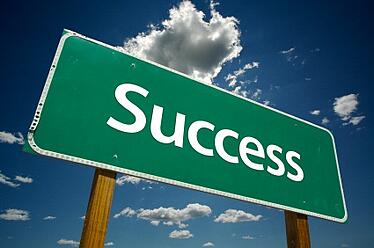 On September 23, 2014 LNS Research and Chem.Info hosted a webcast entitled "Leadership and Employee Engagement to Drive Operational Excellence" sponsored by DuPont Sustainable Solutions (DSS). As is often the case with these types of events, the presenters were unable to answer all the questions posed before them in the available time allotted. In this post, we'll address the top 10 questions we were asked.
First, a little background information for those who were unable to attend the live webcast. Supported by our research of industry best practices and data from our Manufacturing Operations Management (MOM) survey, and bolstered by a compelling case study of a European petrochemical's organizational transformation presented by DSS, this webcast focused primarily on strategies for effective leadership and team building for optimized success and provided benchmark results and recommendations for the following:
The top strategic objectives of today's manufacturing companies
How the top operational challenges—particularly those that are people-related
Which formal organizational programs and capabilities are driving the most value in leadership initiatives
How to align enterprise and operational goals and successfully deploy specific initiatives for success
Developing the best KPIs for measuring success
Matching performance incentives to aligned goals
Developing an integrated and balanced approach for engaging an entire organization with daily results
An on-demand recording of this webcast is available here.
Questions & Answers
Presented by LNS Research principal advisor Mark Davidson along with Bill Menke and Brian Rains, who serve as Global Solutions Architect and Global Operations Excellence Practice Leader for DSS, respectively, the webcast shared a wealth of knowledge and experience with the topics outlined above, and prompted many questions.
Q: How are companies breaking down organizational silos and thinking in order to accelerate their Operational Excellence progress?
A (Mark): LNS's research shows that 50% of manufacturing companies have created, or are in the process of creating cross-functional teams to support their Operational Excellence journeys. It's important to create an environment whereby there can be a deeper understanding of each department's activities and challenges. In addition, it's important to have teams of people contributing to achieve breakthrough results or other shared goals that go beyond normal "day-to-day" responsibilities. Another best practice that we see is to give visibility to common KPIs across different organizational silos--it's important to have both individual/departmental and shared/group goals and measures.
Q: How do you identify ineffective behaviors in an organization? How do you monitor changes in mindsets as progress is achieved?
A (Brian): This is an interesting question, and gets to the heart of the M&B issue. How am I to know that there is some way more effective than what I've been doing, when I think I have been effective all these years? One way we uncovered much of this was through what we called a cultural diagnostic. Through a variety of semi-structured interviews and focus groups, we were able to assemble a good view into how things actually work in an operation. What works well, and what is impeding results, identifying the ineffective behaviors that the rest of the organization sees, and sharing that with the leadership. We found it also important to engage with leadership in workshop settings to offer behavioral "choices," and help them identify the ineffective behaviors that they are exhibiting... Then help them plan and execute personal change journeys.
Q: When is the right time to deploy technology solutions for an Operational Excellence journey?
A (Bill): When you can no longer be competitive is the latest… Maybe too late. When you can afford it to achieve a competitive advantage is a better trigger. This is part of understanding your Technical Model, and continuously looking at it for improvements.
(Mark): Once you have proven out some significant process improvements, you can start to consider using technology to help enforce them, and make them easier to work consistently and to measure the impacts for further improvements. Putting in new technology to simply automate or enforce existing ways of doing things is not the optimum way to go.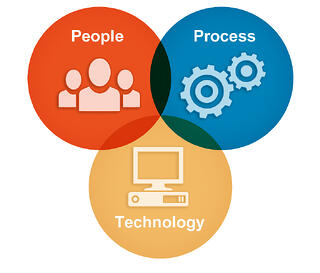 Q: In your experience how long does the reactive period typically last during a change implementation?
A (Bill): I don't think there is any set time for this transition. My view is that it is more a function of leadership commitment, and demonstrated behavior changes: how they establish the vision, set the expectations, and role model what they preach. It's also dependent on building additional skill and capabilities across the organization to be better able to identify situations that are inconsistent with the change, and also making sure that the systems, procedures, practices support the change desired. If I were leading the organization, I would expect making meaningful progress in 18-24 months, and even noticeable shifts within 12 months… Depending on the size and complexity of the organization, or even the strength of the embedded culture.
Q: Many times, manufacturers follow a model with lagging and leading indicators. Does there exist any reference between this and engagement index? How about engagement tracking?
A (Bill): We do engagement tracking to help each of our sites see where they are and plan their next improvement steps. An assessment tool is helpful in more clearly describing "what good looks like," so that the organization can better see where they really should be. With all the tools and indices--applying them and analyzing the information honestly and correctly is critical for getting the results that are desired.
Q: What are the strategies for managing the shift from what is often company-wide preoccupation from Lean management to implementing safety culture?
A (Bill): Interesting question. Not sure I agree with the premise that one must move away from Lean to embrace a Safety Culture. We define Operational Excellence as the combination/merger of down-side risk management (incidents including Safety, Process, Environmental, etc.) with optimization/maximization of value creation. They can go hand-in-hand. Lean is one of the most effective tools in the Optimization and Waste Elimination tool box so using Lean in the Operations Excellence pursuit is also needed. I don't see these cultural components in conflict. I think they together become part of the overall desired culture under the Operations Excellence banner.
Q: There are companies that wouldn't necessarily label Lean as a "narrow implementation method." For example, we use it in an overall integrated approach. Can you describe your views on this?
A (Bill): Right…. Lean doesn't have to be a narrow implementation approach, as long as the organization really expands its thinking about waste. Most tend to limit it to technical and more easily identified wastes. Most don't expand it to the wastes associated with underutilizing people, not engaging additional thinking, or not empowering their organization or providing them with opportunities to improve every day.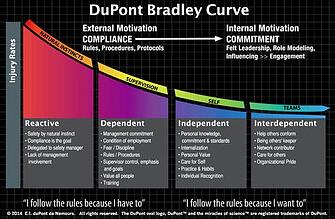 Q: What are your KPIs in identifying the evolution of a company's position on the Bradley Curve?
A (Brian): If the Bradley Curve is being used as originally intended (a measure of a unit's safety culture maturity), then we have found that a combination of safety performance statistics (Total Recordable Frequency, Lost Time Injury Frequency, etc.) along with results from the DuPont Safety Perception Survey yields the best indicator/correlation.
When the Bradley Curve is applied more broadly across an entire organization's Operational Effectiveness, the UpTime Metric seems to yield the most cultural insight when combined with more insightful tools including Deep Structured Interviews and other Mindsets & Behaviors diagnostics.
Q: What are the hurdles to changing mindsets while implementing major initiatives like Production systems?
A (Brian): We tend to look at four things if we are attempting to help people change. Making sure they understand the desired change, and have the skills to actually make the change. Are their role models that they can observe making the change? And finally are the policies and practices aligned and support the change? From the understanding perspective we have to help the individual recognize the mindset that is driving the ineffective behavior, and then helping them identify another mindset that will drive a new behavior that will more effectively get the result they are looking for. Oftentimes the biggest hurdle is getting an individual to actually think deep enough and admit to the mindset, then making a conscious decision to change that mindset themselves.
Q: In terms of increasing effectiveness, particularly in a sustained manner, do you feel that process safety management Operational Excellence and BBS should be integrated in only one strategy implementation program? Please discuss why or why not.
A (Bill): All are based on the same direction and strategy, and implementation model. You can throw Operational Excellence in as well. To have a sustainable operation, all must be done. The key here is prioritization (based on impact and need)… what is done first, and how much can an organization do at one time.
(Brian): I like to think of Operations Excellence as the over-riding strategy that embraces two sub-strategies; Risk Management and Value Creation. Risk Management embraces the elimination of significant incidents (safety, process, reliability, environmental). The goal is indeed Zero Incidents. But Risk Management does not necessarily yield sustainable business results. A focus on continuous improvement of operations performance (costs, reliability, quality, people effectiveness, capital management, process yields, etc.) is also required. As mentioned above, prioritization is key with every business unit/facility likely needing different areas of focus at any given time.
Optimize Your Organizational Capabilities for Operational Excellence
For more information and strategies on maximizing your organizational capabilities for success and effectively aligning operational and overall business goals, be sure to view the report below, "The Importance of Leadership and Employee Engagement for a Successful Operational Excellence Strategy."
---
All entries in this Industrial Transformation blog represent the opinions of the authors based on their industry experience and their view of the information collected using the methods described in our Research Integrity. All product and company names are trademarks™ or registered® trademarks of their respective holders. Use of them does not imply any affiliation with or endorsement by them.