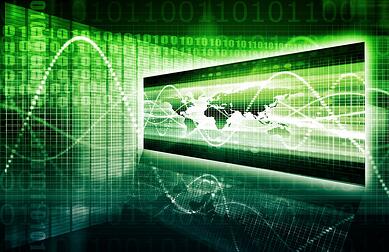 LNS Research had the opportunity to attend Dakota Software's recent annual user conference, Discover! 2014, and connected with both Dakota leadership and its users to learn about best practices as well as the advantages and opportunities presented by the company. The Las Vegas conference included over 100 delegates representing a wide range of long-term clients and recent adopters of Dakota's environment, health and safety (EHS) compliance assurance solutions. The conference helped showcase a variety of areas of success and new opportunities for the Cleveland-based, regulatory content-centric EHS software company.
It is obvious Dakota takes regulatory content integration seriously, and a lot of the company's users clearly acknowledged this at the conference. Dakota's depth and breadth of EHS regulatory content expertise positions Dakota as one of the leading pure-play EHS compliance software vendors, though a number of discussions at their most recent conference highlighted both plusses and minuses in this approach.
For one, its involved and long-standing integration with EHS product and regulatory partners, in addition to its internal group of regulatory experts, enables Dakota to provide an offering with deep regulatory content. On the other hand, the potential complexity of this alignment might present new—yet surmountable—challenges for the fast-growing vendor.
All in all, Discover! 2014 helped address many of Dakota's successes, strengths and opportunities, and brought users up to speed on the plans for the solution. As we'll discuss, users seem to desire additional training and educational resources to better leverage the depth of Dakota products, but the conference showed the company is addressing this. Also, Dakota presented new mobile and offline capabilities and alluded to planned UI improvements—all encouraging signs for the company which is adapting and progressing to meet market needs.
The LNS Research Take
LNS Research observed a number of key advantages, issues, and opportunities at the conference:
Regulatory and Compliance Competence
Anyone attuned to the EHS software market in the past few years has probably known that Dakota has an edge when it comes to integrating up-to-date regulatory and compliance-based content into its suite of offerings. It is no different today. As highlighted during a talk by President Reg Shiverick, between Dakota's internal regulatory team and its robust and long-term integration with regulatory content partners, Dakota has been able to establish a highly competitive and effectual compliance-driven EHS software offering. The event also showcased the fact that Dakota's regulatory experts continually review and update US Federal regulations within the system, something that has set the vendor apart from the pack. This continues to represent one of the greatest strengths for the software provider, as few competitors seem to be able to achieve the level of compliance-based information integrated directly into their offering.
That being said, it is worth noting that nearly a third of Dakota customers don't even use its regulatory content, instead relying solely on software and services. This aligns with new
dedicated tools for air, water, and waste management presented at the conference. These offerings don't actually interact with Dakota's regulatory database and could help position the company as having a full-service environmental management system.
UI Opportunities and Planned Improvements
Dakota, with its rich suite of deep domain expertise and array of compliance-information-driven products, has a depth of regulatory expertise and a flurry of functionality embedded into its product. But just as users are provided with an array of functionality offered by the solution, some clients at the conference said they feel the solution's interface isn't always able to help them achieve the next level of functionality—for the time being, at least.
As showcased through a number of presentations at the conference, Dakota offers a wide network of service and support staff geared towards enabling clients to leverage content and functionality to their desired aims. In addition to this, the company also seems to be heavily investing in a user interface overhaul, one it expects will revolutionize the capacity of users to use the system effectively and also make it easier to explore its deep capabilities. At Discover!, Dakota did demonstrate its new mobile applications and their accompanying interface. The new minimalist interface is sleek, and leadership indicated it will be the foundation for the incoming desktop-based UI overhaul.
Robust Offering with Depth and Breadth of Compliance Content
It has rarely been in doubt that Dakota offers a very robust offering when it comes to in-depth compliance data, as well as a suite of solutions that incorporate and rely heavily on comprehensive and up-to-date compliance data. It's also known that Dakota has a rich suite of deep offerings that enable companies to take EHS compliance management to the next level.
However, between the questions that were asked among attendees and the themes that arose during focus groups, two things were clear: Users like the wide breadth of capabilities and functionality within the Dakota solution but desire more guidance to leverage those capabilities to their optimal potential, including additional training and educational resources. Users said they were able to meet key needs with the product, but felt there was so much more to know about and do within the product. "We use one-tenth of the power of this wonderful thing," is how the client described the product.
That's not necessarily a bad thing. And it was also clear at the conference that Dakota is already addressing this. One targeted presentation at the event sought to show clients how to better leverage professional service and training teams to use the software more optimally. Additional encouraging signs include the fact that Dakota is releasing a UI overhaul aimed at making the system easier to use, and is also planned to include embedded training and reference capabilities. Moving forward, users should be better positioned to use the full depth of Dakota solutions.
Mobile Capabilities
As we have seen with many EHS software vendors, there has been an increasing focus on mobile and offline functionality. Dakota has already made steps to roll out mobile solutions but, like many vendors in the space, has yet to implement its full suite of products on mobile devices. However, they were able to demonstrate the functionality behind new mobile auditing tools. In addition to some standard mobile features, like uploading pictures to a record on site on Scout mobile, in-development plans for other mobile apps (e.g. Tracer, for EHS-related activity management and monitoring) include geo-fencing capabilities and links to Google Maps to improve real-time EHS performance. While the UI elements of their planned mobile solutions seem compelling, it is worth evaluating the planned timelines for the rollout of their mobile solutions.
Interested in learning more about Dakota and other EHS software vendors? In early 2015 LNS Research will publish its EHS Management Software Solution Selection Guide, featuring a comprehensive assessment of all of the leading vendors in the space. In the meantime, take a look at our recently published EHS ebook (below):

---
All entries in this Industrial Transformation blog represent the opinions of the authors based on their industry experience and their view of the information collected using the methods described in our Research Integrity. All product and company names are trademarks™ or registered® trademarks of their respective holders. Use of them does not imply any affiliation with or endorsement by them.