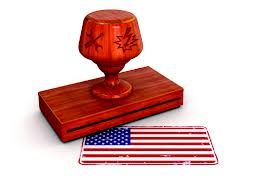 Sustainability, Energy Management, Innovation, Productivity,
Advanced Manufacturing Intelligence, Operational Excellence – with these topics, it's guaranteed to be a strong weekly roundup. It seems as though the major industrial concerns and trends of 2013 that are increasingly spoken of are proving to make a positive impact on thought leadership content. Included are motivational articles, summaries, full reports, video footage, survey findings, and a book recommendation.
Go ahead, enjoy this week's compilation as much as I have!
Share this article on LinkedIn!

Ideas Lab published an inspiring article written by GE Chairman and CEO, Jeffrey Immelt, about bringing manufacturing back home. Our history shows a strong focus on cheap labor (outsourcing) rather than speed, innovation, and market access. The times, they are a-changing. Our nation is on the verge of a productivity revolution, realizing that we can lead the manufacturing world once again. America's to-do list.
Tweet this article | Share on LinkedIn
A global study, The Innovation Bottom Line, published by the MIT Sloan Management Review and The Boston Consulting Group was released this past week. This year's report indicates that there are a growing number of companies who are adopting a sustainable business model and it's paying off, literally. From the 2,600 respondents, nearly 600 (26%) are labeled as Sustainably-Driven Innovators and are profiting from their changes. Read Environmental Leader's summary here.
Tweet this article | Share on LinkedIn
The final blog post of a three part series which has described how the operational excellence model relates to the industrial energy management framework. The first two posts focused on procurement and use of IEM software while this article focuses on reporting and analytics. Matthew Littlefield discusses four main areas: Energy Intensity, GHG Emissions, Project Management, and Continuous Improvement. Part 3: Reporting.
Tweet this article | Share on LinkedIn
Posted in the Renewing America blog of the Council on Foreign Relations, this article drills down the reasoning for shifting a once outsource-focused mindset toward staying within country lines. Many often declare that doing so will bring jobs back to America. However, Gary Pisano's and Willy Shih's argument goes beyond that to retaining the production know-how and supplier networks. My next read, the duo's book, Producing Prosperity: Why America Needs a Manufacturing Renaissance. Innovation is the key element in this debate.
Tweet this article | Share on LinkedIn
EnerNOC understands the importance of energy management, and this week they've put together their favorite videos for our consumption. The first and shortest, ringing in at a whopping 30 second, displays a 10 month visualization of New England's energy usage. The second video proves much longer, as Professor Henderson delivers her keynote speech at last year's EnergySMART conference. The last clip features Stephen Colbert, of course, making light of Daniel Yergin's The Quest and solar power. Watch these energy videos.
Tweet this article | Share on LinkedIn

You might also be interested in:
Takeaways from the Enernoc EnergySMART 2012 Conference
The LNS Weekly Industrial Round Up 1/28/13 - 2/3/13
An Operational Excellence Definition Quality Executives Must Know
Categories: Sustainability, Operational Excellence, #Roundup, Industrial Energy Management (IEM), Continuous Improvement