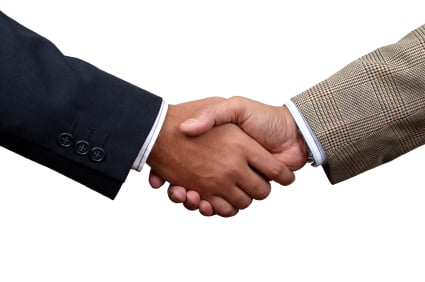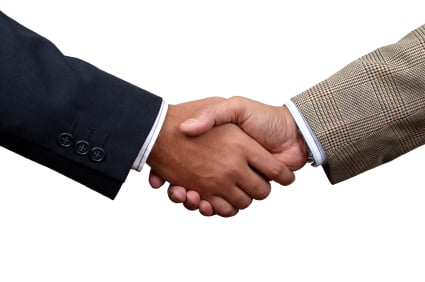 We woke up to some exciting industry news last Wednesday. Dassault Systèmes, a leader in the Product Lifecycle Management (PLM) space, announced its plans to acquire manufacturing operations management (MOM) software provider Apriso. The acquisition intends to merge Dassault Systèmes' 3DEXPERIENCE platform's existing capabilities with Apriso's solutions for and expertise with solving complex global manufacturing challenges.
With the help of a number of predictions and observations from LNS Research's analyst team, this post aims to provide some insight into what this acquisition will mean for the MOM space as well as current and prospective customers of each company.
Manufacturing Operations Management as a Comprehensive Global Platform
This news comes at a particularly interesting time for us, as we aggressively expand into the MOM research space. Over the past few weeks, Principal Analyst Mark Davidson has been shaping LNS's vision of the MOM platform and where it's heading. We expect to see more comprehensive enterprise solutions that span the global plant network and orchestrate end-to-end business processes across the supply chain, engineering, quality, and more. This technology will be critical to realizing business and manufacturing goals in today's dynamic and complex competitive environment.
Increasingly, the MOM software space is being viewed not as one that offers a variety of point solutions for areas such as scheduling, quality, production executions, maintenance and so on, but rather as an emerging and critical area of enterprise applications. While the thought of a comprehensive MOM platform that transcends the traditional bounds of disparate manufacturing solutions is one of the future, this acquisition helps to validate that we're moving in the right direction.
What the Dassault Systèmes-Apriso Acquisition Means for Customers and Prospects
For current Apriso customers, in the short-term (0-2 years) the acquisition should accelerate the scale and speed at which the solution provider can deliver the MOM platform across the global plant network. In the longer term (3-5 years):
If the customer is using Dassault Systèmes' DELMIA, the acquisition should speed the delivery of the vision for connecting the virtual and physical worlds.
If the customer does not use DELMIA, customer response and success will depend on if Dassault Systèmes decides to keep Apriso open to other PLM vendors.
For prospective Apriso customers:
If the customer is currently using DELMIA and does not have a global MOM solution, this acquisition will certainly make Apriso more attractive and validates the business case for a global deployment.
If the customer currently uses DELMIA but already has a different global MOM solution, it's doubtful that a switch will be made in the short term but may prompt a re-evaluation in the medium to long term.
For prospects with neither a Dassault Systèmes nor an Apriso footprint currently, this acquisition puts the joint forces in a strong position with others to compete in the space.
The Impact to the Competitive MOM Software Landscape
The Dassault Systèmes-Apriso acquisition should help the market as a whole as more large discrete manufacturers look to have an end-to-end solution in place. It many respects, it further validates the moves that players such as Siemens and SAP have already made for discrete manufacturing and V3D visualization. It also leaves players such as Oracle and PTC, among others, with big questions to answer: is this a real trend of bringing together MOM and PLM and, if so, do we build or buy? If the answer is buy, the list of potential targets is getting shorter, but newer MOM vendors are emerging.
There are two additional considerations for customers and prospects regarding the competitive landscape. First, it's important to note that although this acquisition brings with it the promise of connecting the design-to-build/manufacturing-to-improvement cycle using the PLM and MOM combination, there will be a need for open connectivity between different PLM systems of choice and different MOM systems of choice.
Second, there is the factor of industry focus and capabilities to account for in relation to what Apriso offers relative to competitors. Apriso has a wide footprint across a varriety of industries but still does not focus on many batch or process industries. The process industries, for MOM, still remains a major gap for almost all the PLM and ERP vendors. The space is mainly dominated by automation vendors, with the main exception being Siemens and their offerings in all three spaces (although some may argue that SAP MII can also compete with an MES light offering).
Over the coming years, if there is additional expansion into the process industries it will be another signal from the market that the MOM platform is here to stay. Although it can be argued that these differences in industry strengths for MOM speak more to the relative importance and value creation of bottom-up integration (automation to MOM) vs. top-down integration (ERP/PLM to MOM).
Interesting Trends to Watch for that will Impact Future Success
This acquisition sheds light on a number of trends in the MOM software space and manufacturing technology strategy, namely the importance of 3D visualization and its application to the shop floor, the ability to connect manufacturing process planning with real-world manufacturing for improved new product introduction (NPI) cycles, single product and process data models for improved IT agility and TCO, and Business Process Management (BPM) platforms that can span both PLM and MOM.
If Dassault Systèmes and Apriso make significant progress in addressing any of these trends, and hopefully more than one, it will continue to push each toward a leadership position in the market. If you are currently a Dassault Systèmes or Apriso customer/prospect, we would like to hear your thoughts on the acquisition. Please feel free to share them in the comments section below, or follow the link below to speak one-on-one with LNS's MOM Analyst, Mark Davidson.
You might also be interested in:
3 Reasons Why Your Product Traceability Strategy Isn't Working
Quality Management Software: Dassault Systèmes' EQMS Functionalities