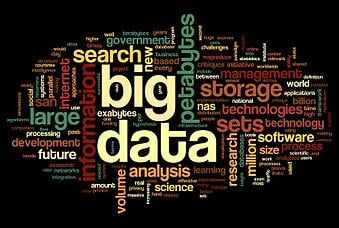 LNS Research was pleased to be among the 80-100 attendees at the MIT Forum for Supply Chain Innovation's conference focusing on Big Data earlier this month near our offices in Cambridge, MA. The event was sponsored by MIT and Accenture, and featured MIT faculty speakers as well as those from Accenture and mining and electronics companies.
Although each speaker analyzed a different facet of the coming Big Data revolution, they all stressed how manufacturing and business operations are poised to fundamentally change forever. Some key takeaways were Big Data's role in helping companies develop new business models that leverage previously unknown data correlations. Additionally, how Big Data is helping companies become more proactive in operational decision-making in areas such as predicting asset failures, tuning product pricing, and addressing reputation management. A final key takeaway was how Big Data will have a transformative effect on the way companies are managed, away from executive experience and intuition and more toward a data-driven model.
Below, we'll expand upon some of the highlights from the conference's speakers, as well as provide LNS Research's views on the role of Big Data in manufacturing.
Enabling New Business Models with Big Data Capabilities
The first speaker was Professor David Simchi-Levi of the MIT Engineering Systems Division. Evoking a vision for future data capabilities, Simchi-Levi spoke of current, real-world Big Data capabilities that are altering long-established business models and opening up new revenue streams.
He described emerging Big Data capabilities as empowering people to analyze extensive data "at the speed of thought to drive decisions and actions," and allowing people to identify, diagnose, replicate, and prescribe appropriate business actions. He gave examples of companies that are currently using these enhanced analytical abilities to restructure divisions, adjust business models, and find new streams of revenue.
Rolls-Royce Aircraft Division Restructures its Business Model
Instead of selling its engines to customers, Rolls-Royce now rents them, retaining the responsibility for repair, maintenance, and replacement. This shift was triggered by new Big Data capabilities that have allowed an unprecedented level of predictive maintenance. Rolls-Royce can now identify correlations between different part failures and different operational environments. This is allowing the company to predict engine failures several days before they occur, with high accuracy and low false alarms.
This change in business model moves the aircraft engine cost structure from a fixed asset to variable operations cost, and RR's engine rental business now comprises 70% of its total Aircraft Division revenue. In addition it has resulted in improved safety, improved customer service, and lower service costs. Rolls-Royce is a pioneer in this business model, and LNS Research expects to see many others in asset-intensive industries adopting similar strategies in the near future.
Leveraging Big Data to Create Closed-Loop Environments and Continuous Improvement Models
Moving from safer aircraft to more efficient public utilities, Narendra Mulani, Senior Managing Director of Accenture Analytics, spoke of how predictive analytics enabled by Big Data are transforming energy expenditures. By installing sensors in piping infrastructure, Accenture is working on a "smart water" infrastructure network that is able to predict leaks with high accuracy before they occur. Having this type of real-time visibility and predictive maintenance program in place allows water pressure levels to be raised and lowered according to usage and potential infrastructure weakness points, creating a more energy efficient system overall.
There are parallels between this type of closed-loop feedback enabled by new data capabilities and other industries where business and operations management are now being approached in a fundamentally different way. For instance, many companies today are already using formal customer complaint information to improve engineering and manufacturing processes, analyzing trends in those complaints, and tracing them back to specific components or materials. This is a trend that will only develop further as the growth and function of social media expands, creating a vast landscape of information for companies to use to improve intelligence and quality operations.
Pioneering a Management Revolution
Delivering the afternoon keynote address, MIT Professor Erik Brynjolfsson, Director of the MIT Center for Digital Business, spoke of the way that Big Data capabilities are changing how decisions are made in companies. Whereas the traditional model involved senior executives brainstorming ideas and then ultimately falling on the 'HiPPO' (highest paid person's opinion), successful companies are increasingly adopting a business strategy of allowing new insights coming from data to steer the ship.
Brynjolfsson cited Amazon as a data-driven company that is not afraid to conduct large amounts of experiments to improve user experience and drive additional revenue, and where decisions to do so are not based on personal experience and intuition of senior leadership, but rather data-minded individuals from all areas of the company who foresee ways in which new data collection can provide information that can improve the company in some way.
The largest hurdle to achieving a data-driven organization is the massive cultural shifts that need to take place, as well as a fundamental shift in the way strategy is formulated, measured and continuously improved upon. The importance of aligning culture, objectives, goals, metrics and support systems to meet the operational and business needs of today is something we've talked extensively about here at LNS Research, as it is often cited as a main challenge of many of the manufacturing companies we engage with in conversations. We see Big Data analytics as one of the most important new technology frontiers that will make a significant impact in helping companies accelerate their operational excellence journey.
Big Data is among three key technologies that LNS Research and others in the manufacturing industries are following closely. Along with Cloud-computing and mobile technologies, harnessing Big Data analytics holds the promise to enable major improvements in operational and business performance. For more infromation, The Pursuit of Peformance Excellence report (linked below) focuses on the role of plant performance metrics programs, improvements, and IT applications and contains best practices on how to build a performance culture.
report focuses on the role of plant performance metrics programs, improvements, and IT applications - See more at: http://www.lnsresearch.com/research-library/research-articles/pursuit-of-performance-excellence#sthash.s4z8o2gH.dpuf
---
All entries in this Industrial Transformation blog represent the opinions of the authors based on their industry experience and their view of the information collected using the methods described in our Research Integrity. All product and company names are trademarks™ or registered® trademarks of their respective holders. Use of them does not imply any affiliation with or endorsement by them.