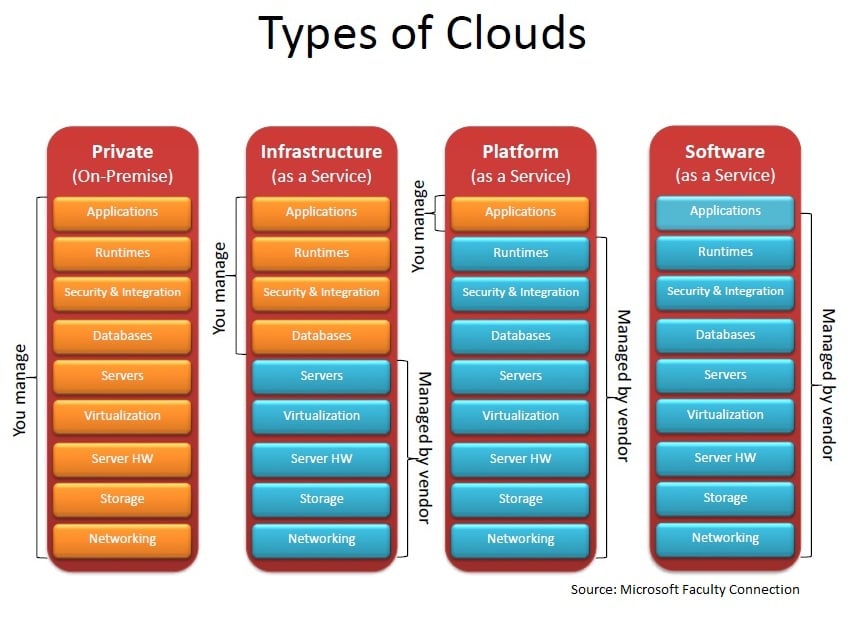 As recently as two or three years ago, nobody in the business world fully understood what cloud computing meant or why they should care about it. But cloud technology has made significant advancements in the past few years and, along with virtualization, is rapidly transforming the way new applications are being deployed. These advancements are making their way into the manufacturing operations software category.
Due to the potential efficiencies that can be gained in total life cycle costs, IT communities have rapidly begun to embrace cloud-based applications. Initial capital expenditures on hardware, licensing fees, and updates can comparatively make traditional software packages more costly and time consuming for IT organizations. On top of providing lower and more scalable rates for user access, cloud-based applications outsource the hardware and software support for the user, are easier to deploy, update automatically, and allow for nearly unlimited storage space.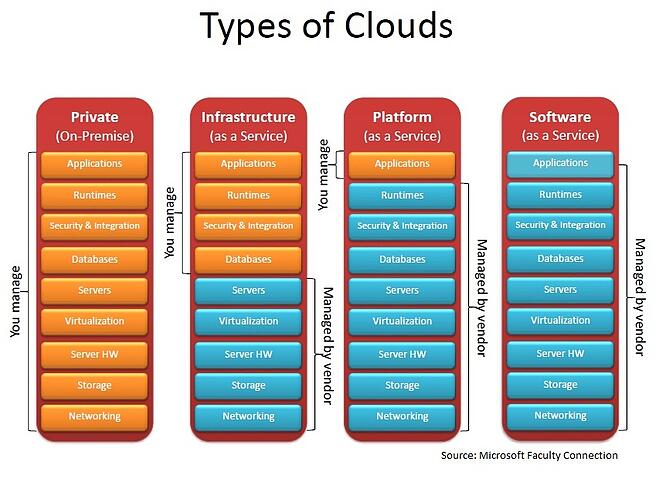 Software, Platform, and Technology as Cloud-Based Services
New options are emerging for software as a service (SaaS), platform as a service (PaaS), and technology as a service (TaaS) offerings. SaaS is a software delivery model in which software and associated data are hosted on the cloud, whereby users access their instances of the application via a Web browser. PaaS allows the end-user to create a software solution using tools or libraries from the platform service provider. TaaS is an operational model that effectively runs an IT organization within an enterprise as an internal service provider, and is enabled by the technology models of SaaS and PaaS.
This is creating more options for consideration in the manufacturing operations management (MOM) space. In recent LNS vendor surveys and briefings with most of the major MOM software providers, 50% have already incorporated some cloud-based offerings into solutions portfolios, and over 90% of are investing in cloud capabilities for future products.
Information applications that provide data collection, such as enterprise data historians and real-time operations intelligence/manufacturing intelligence applications, are good examples of applications that are ready for cloud capability today because they don't impact the systems that manage actual production. Also, critical manufacturing data can remain within the plant-side systems while using cloud technology to aggregate information to generate reports, calculate manufacturing KPIs, distribute information to mobile users, and other functions.
Recent Examples of Cloud-Based Manufacturing Applications
A key example of this found in the marketplace is the recent Invensys acquisition of SmartGlance, a mobile reporting product from Sarla Analytics, LLC. SmartGlance is an industrial mobile reporting business app that delivers secure, on-demand access to reports from any operations data source via mobile devices.
Another example of a cloud application is manufacturing ERP. Given that some companies have embraced the need for ERP to link to manufacturing in order to produce, the next logical extension becomes the acceptance of cloud-based manufacturing ERP.
One vendor currently innovating in this space is Plex Systems. Plex is a cloud ERP technology company that delivers plant floor-focused ERP to manufacturers. The company's ERP platform boasts real-time, anywhere access to information, instantaneous communication, and global collaboration.
Both of these system examples can evolve rapidly with automatic version and feature updates.
Microsoft is the dominant core technology supplier to the manufacturing industry, and its Azure cloud platform is making it easier for MOM vendors to extend offerings to the cloud in the future. Providing both PaaS and SaaS services, Azure allows manufacturing organizations to build, manage, and deploy applications through a global network of Microsoft-managed data centers and supports many different programming languages, tools, and frameworks, including Microsoft-specific and third-party software and systems.
Weighing the Benefits and Drawbacks of Cloud-Based Applications
So far we've seen some of the main benefits of adopting cloud-based applications, but there are some inherent drawbacks as well. The main challenges involve security for mission critical applications. The reliance on network availability is also important to consider, depending on the location of your manufacturing site and the surrounding network infrastructure.
While these are no small concerns, they are being rapidly addressed and improved, as some manufacturers are now even implementing internal/private clouds or hybrid public/private clouds. As of now, most companies are probably not ready to run high-speed manufacturing productions systems in the cloud, but there should be no doubt that cloud technology is coming into manufacturing.
LNS's new Manufacturing Operations Management survey located in the MOM Research Library will continue to uncover adoption by manufacturers and contribute to future LNS reports on MOM operations and the cloud.
Additionally, LNS's upcoming Metrics That Matter research partnership with MESA will look at the impact of cloud technology on how organizations manage manufacturing business metrics. The Metrics That Matter survey will be launched in September of this year.
We'd like to hear from you about your opinions and/or experiences with cloud-based manufacturing applications. Take our LinkedIn poll on the topic here.