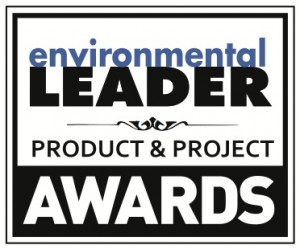 Although manufacturing and industrial companies are fueled by innovation and technological advancements, it's often the directly quantifiable improvements that get the most immediate public attention. But fear not, for two years and counting, the team over at Environmental Leader has been making an effort to recognize the newest and most innovative products and projects to highlight all of the great things being done in the space.
The Environment Leaders Product and Project Awards honor the companies that are making the biggest energy splash within the environmental and sustainability management industry. Award winners are highlighted as an influential rolemodel for making smart product decisions, strategies to implement, and what/where the industry is moving toward.
Idnetifying the Leaders
This year, the LNS Research team played an important role in the award process, having President and Principal Analyst Matthew Littlefield as the Judging Coordinator. Littlefield, among 20 other judges, not only critiqued each of the roughly 100 entrants for award credentials but also had the ability to learn about the competing companies' innovative offerings. The judging panel consisted of cross-industry personnel from companies such as PUMA, Mircosoft, Owens Corning, ConAgra Foods, and Anheuser-Busch InBev. The products and projects that scored over a certain threshold received an award.
Littlefield shed light on the importance of highlighting award winners to drive continuous innovation by stating, "For Environmental Leader readers interested in understanding what it takes to push your own energy or environmental projects to reach and exceed goals, the award winners all provide excellent benchmark examples. For readers interested in understanding which solution providers have demonstrated the most complete product vision and capability to deliver results, again the award winners are a great place to start."
The Top Product and Projects of 2014
Provided below is a list of all award winners within both the product and project categories. You can click on the company name for more information. Download the full report which provides insight into all winners and judges here.
Products of the Year
Projects of the Year
If you're interested in sustainability research, follow the button below or feel free to visit LNS Research's Industrial Energy Management research library for best practices guides, reports, and case studies.
Categories: Sustainability, Operational Excellence, Industrial Energy Management (IEM)