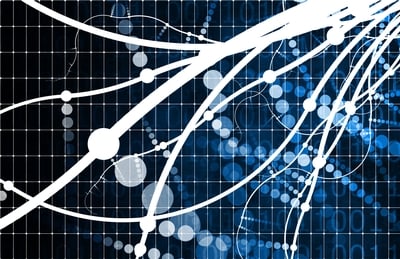 Industrial Energy Management (IEM) will remain a challenge for many organizations in the coming year. Energy cost volatility will be driven by increases in U.S. petroleum and natural gas production, which will put downward pressure on the market, and continued global political turmoil, which will drive the market the opposite way.
Factor in increased regulatory impacts and political uncertainty in Washington D.C., and the economics behind IEM make deciding which strategies and approaches to take will prove difficult for most organizations.
While we can't predict what energy prices will be in 2015 or how the regulatory climate might actually change, we can offer insight into how we think the IEM market space will be impacted by current technology trends and what users can expect from the suppliers in the space.
1. The Intersection of IEM, APM and EHS/Sustainability Drive Hard Dollar Benefits
Many enterprises have separate activities as they relate to IEM, Asset Performance Management (APM), and Environment, Health & Safety/Sustainability. Each on its own probably has a distinct sponsor and set of applications used to manage them. Yet, all three areas are tightly coupled. Organizations that realize that the three practice areas are tightly linked will gain the most.
It is the intersection of these three disciplines that create measurable returns. Case studies in 2014 validated this premise and we believe 2015 will provide a bumper crop of case studies across multiple industries that show when organizations recognize that they need to coordinate data and decision-making across these areas they maximize the benefits they can achieve.
Energy (and other utilities) are resources just like raw materials and labor. Striving for operational excellence in the deployment of these resources requires the physical assets that use the resources also be in top operating condition. Real-time information on operating conditions can be fed to IEM, APM, and EHS/Sustainability from existing Automation and MOM/MES systems. With all of this in place, if you minimize waste, emissions, and maximize the safety of the operation of the resources, your total lifecycle cost is minimized.
Bottom line in 2015: Enterprises that treat each area independently will underperform against those that recognize the three areas are linked.
2. IEM Will Be a Showcase For IoT Value
Some of the earliest examples of machine-to-machine (M2M) technology, which has evolved into the Internet of Things (IoT), were in the energy sector. Mobile devices for field service, smart meters and smart grid technology and remote sensing for outage detection were some of the first M2M/IoT use cases that were widely publicized.
Much of the hype around M2M seven to eight years ago was how smart grid technology was going to transform energy usage. Unfortunately, the transformation is still slowly occurring but 2015 promises to be an inflection point year (or at least the true beginning of a several year inflection point), where enough smart devices with energy diagnostics have penetrated the industrial environment that benefits promised finally start to materialize.
Critical mass is an important concept when it comes to new technology introduction and acceptance, and for the IoT, energy savings will be an application area that showcases the value of not only the increases in available data but the connectivity of people and systems in 2015.
3. Automation Vendors Will Focus on IEM
Providers in the IEM space can be categorized into three primary groups: The enterprise suite solution providers that offer IEM functionality, specialist IEM application providers like energy contract management solution providers or demand management solution providers or any of the myriad of other point IEM solutions, and finally the automation suppliers.
Obviously, given their narrow focus, the middle group of IEM-specific providers will continue to focus on delivering IEM functionality, but in 2015 another group of suppliers will also focus on IEM, the automation suppliers. Part of the driving force behind this focus is simply that the automation companies are at the forefront of the IoT and real-time energy monitoring for industrial facilities. And as we noted in the previous prediction, the IoT and the value it will drive are going to be big in 2015.
There is another reason, though, that automation companies will focus on energy. Energy is more intimately tied to automation than business applications than other manufacturing related issues. The business of manufacturing is heavily dependent on ERP, PLM, and SCM applications that typically have a stronger IT linkage. IT organizations have not been intimately involved with IEM to date, and this has opened the door for the automation vendors to take a leadership role in demonstrating value.
As IT continues to focus on its traditional areas like CRM, ERP, and the technologies like Cloud and Big Data in 2015, look to the automation suppliers to fill the void with numerous IEM-related solution offerings.
The Long-shot Prediction
The current global economic and U.S. political landscape appear to be driving energy prices lower, and so the economic drivers behind IEM are lessening from their peak a couple of years ago. Because of these factors, our long-shot prediction for IEM is that IEM will move to the forefront of corporate objectives by the end of 2015.
The factors that could make this a reality include a radical change in global security issues in the Middle East and Crimea that suddenly drive energy costs higher, a major environmental accident or incident that suddenly causes an unexpected change in the U.S. and global regulatory environments, or climatic issues that cause an abnormally high spike in energy usage that drives prices higher.
All of these will bring IEM back to the top of many enterprises' strategic objectives. This just proves that in business, it really is financials that drives what we do. While issues like sustainability or quality or other topics may sound like great social causes, the reality for the vast majority is business economic performance is still the driving factor.
The difference from the past though is that today businesses are tending to take a longer-term view and not just reacting to short-term profit motives. It doesn't make sense anymore to wantonly waste energy even if it is cheap today if it means you won't have energy to operate the business in the long term.
With the unpredictability of the climate, businesses today are taking a more holistic view of IEM, but economics still drives investment levels.
Categories: Industrial Energy Management (IEM), Industrial Internet of Things (IIoT)