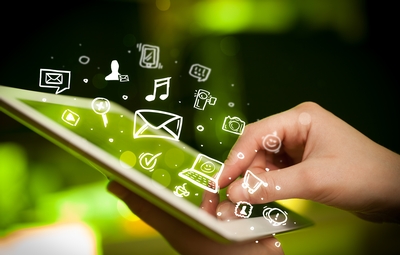 Every January, the electronics industry and its partners all gather in Las Vegas for the Consumer Electronics Show (CES). This is where the vendors of smartphones, TVs, tablets and other consumer electronics unveil their next-generation products. CES provides the venue that consumer electronics suppliers, including automotive companies, software vendors and classic entertainment electronics suppliers use to build momentum for what they perceive to be the hot new trends in the coming year.
While very consumer electronics-focused, CES is also an important event for all businesses. It not only foreshadows the functionality manufacturers will have to include in their upcoming products, but new technology that may well impact the way they manufacture goods and deliver services even in the business-to-business (B2B) market space.
The IoT Was the Hot Item at CES 2015
As one might expect, the Internet of Things (IoT) was the hottest and most hyped technology area at the 2015 CES. Almost every supplier demonstrated connectivity and mobility-oriented IoT-enabled capabilities. Samsung CEO BK Yoon, in his keynote address, stated that by 2017 80% of every product Samsung makes will be IoT-enabled, and by 2020 that number will be 100%.
From home automation to automobiles, every other electronics vendor echoed the same theme--the IoT and connectivity are going to go from 2% market penetration today to nearly ubiquitous in the next five years. With over 900 vendors pushing the IoT at this year's CES, expect even more hype around the topic.
Since APM has been an early success story for using the IoT in business, the spread of IoT-based connectivity to all types of consumer electronics will certainly have an impact in the tools employees will want to use to accomplish their jobs as well. If someone can start (and monitor) their Hyundai auto with a smart watch, they will want to use that same device to get information about how well the plant is running and get diagnostic information in real time.
Application providers and end users need to be prepared for what will likely be exponential demand for wearable technology to access asset performance information during the next five years.
But the Hidden APM Game-Changer was the Growth of 3D Printing Tech
While the IoT certainly will impact APM over the next several years, there was another technology on display at CES 2015 that is likely to have almost as big an impact on APM, and most likely sooner: 3D Printing. The show this year doubled the space dedicated to 3D printing over last year's numbers and had an entire marketplace for suppliers delivering solutions in the space and a technical program track on the topic.
3D printing and 3D scanning solution suppliers all were introducing a full range of solutions from home-based hobbyist printers to large industrial-grade printers. Printers capable of printing electronic circuits, food products, and thermoplastic devices were featured as well as software solutions from Autodesk and Dassault Systemes that leverage 3d printer capabilities.
Robo 3D introduced the R Mega printer with a print volume of 1 cubic meter, with a price point in the $10,000 range. The implications for maintenance organizations of affordable 3D printing to create many types of spare parts on-demand is huge. Being able to free up money tied up in MRO inventory with a minimal capital investment will give many organizations a fresh infusion of dollars to invest in enhanced APM processes.
Robo 3D also announced it will launch Makable.com, a file sharing marketplace for 3d designs later this year, which could make the sourcing of out-of-production parts a far less onerous task than it currently is. Along with the start-up 3D Industri.es, which is also creating a marketplace for industrial parts, the availability of made-to-order spare parts is just around the corner. Voxel8 introduced a new 3D electronics circuit printer that could enable OEMs to make spares on-demand, which could extend the service life of many automation devices. Unlike mechanical spares, the need to stock the discrete electronic components in a circuit precludes, at least for most organizations, this form of on-demand manufacturing being widely deployed among end users. With prices for smaller, desktop machines, dropping consistently below $2000, many maintenance organizations will be able to invest in 3D mechanical parts printing by the end of 2015.
So while the IoT continues to capture the media's attention, smart maintenance organizations, particularly those with a large MRO inventory of mechanical shape parts will look beyond the IoT and investigate 3D printing as something to start exploring in 2015.
---
All entries in this Industrial Transformation blog represent the opinions of the authors based on their industry experience and their view of the information collected using the methods described in our Research Integrity. All product and company names are trademarks™ or registered® trademarks of their respective holders. Use of them does not imply any affiliation with or endorsement by them.