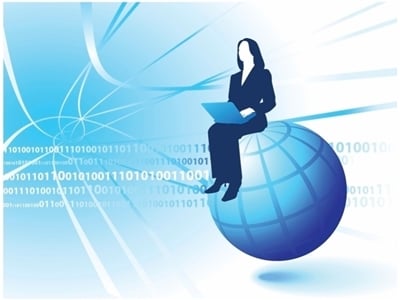 Executives understand that the move away from disparate, disconnected systems and data sources toward a next-generation solution has the potential to transform operations. In many cases, because the capabilities of legacy systems currently utilized are not even remotely comparable to that which is available today, excitement and energy devoted to selecting and deploying a solution tends to gravitate toward the functional aspects rather than user experience and adoption.
Nearly anyone who's gone through a deployment can relate to the fact that user experience and adoption are incredibly important pieces to the enterprise software puzzle. But, unfortunately, they're often an afterthought, and consequently a major contributor to not getting the most out of the solution. In reality, these aspects should play a major role in the entire process from selecting the solution to implementing and maintaining it.
In this post, we'll inspect 11 different user-related elements that should be considered throughout your next enterprise software project—some of which can still be applied even if you've already started the solution selection or implementation process.
1. Ensure Executive Sponsorship and Buy-In for the Project
Executive sponsorship is key to getting budget approval for an enterprise software investment, but the role of leadership has to extend beyond that. Executives can encourage and bolster adoption by showing support for the new solution in ways like dedicating budget to training and resource development. They can also demonstrate buy-in for the solution by actually using it themselves as well as requiring its use. One aspect that may facilitate executive buy-in and use is evaluating solutions with robust executive dashboards and reporting capabilities early on.
2. Include Users in the Solution Selection Process Upfront
It's important to not alienate the professionals who will actually use the solution from the processes of developing user requirements, selection, and coming up with a deployment plan. Many companies will create a cross-functional team, with users from all tiers of the organizational hierarchy to make sure a diversity of voices are heard. This approach tends to pay dividends down the road—by engaging them early, the seed of ownership is sewn.
3. Put Together a Deployment Team to Support the Project over Its Lifecycle
Because every company has a unique set of IT resources and user requirements, it's feasible to forecast on-the-fly adjustments will be required during the deployment to create a better user experience or to troubleshoot a system issue. In some cases, companies will have business and IT analysts sit right on the job with users to gather feedback, minimizing downtime while maximizing the experience and adoption.
4. Remain Mindful of User Experience Requirements While Evaluating Functional Requirements
Professionals responsible for technology selection decisions are often quick to look at the functional aspects of a solution. They may, for example, be excited at the fact that analytics can be accessed from any mobile device, but overlook whether or not the mobile functionality offers a good user experience. This can be a killer for user adoption and result in a waste of resources.
5. Communicate the Deployment Plan and Provide Updates Regularly
Enterprise software deployments can sometimes take years—especially at large companies with lots of facilities around the globe. Setting expectations for the deployment process up front, and then continuing to communicate milestones accomplished over time can go a long way for boosting and maintaining user adoption. The last thing companies want is for users to feel like it's a never-ending project.
6. Measure and Communicate Performance Before, During, and After Deployment
An enterprise software deployment will no doubt improve key performance metrics. Leaders should leverage these improvements to highlight the effectiveness of the enterprise software solution and point out the efforts of their team. This can strengthen user adoption, but it requires first baselining performance before the deployment, and then continuing to measure it over the course of the project. Also, don't hesitate to include intangibles while communicating performance improvements, like real-life stories of how the solution's made users' work (and life) easier.
7. Execute a Pilot Deployment before Transitioning Enterprise-Wide
It's common for companies to initiate a deployment with a single module or two to attain early user feedback and get the process down. Regardless of the approach, it should be top of mind that time and ease of implementation will have an impact on employee morale and ultimately user adoption. To avoid an underperforming solution or frustrating deployment, start small, show success, and then iterate.
8. Identify & Empower "System Champions" to Support and Drive Adoption
Just like there are early adopters on the technology adoption lifecycle for consumer products, the same can be said in the business world. Those responsible for the solution's success can greatly improve user adoption by identifying and empowering eager, tech-savvy users with the resources needed understand the system. These evangelists will also help others as they ramp up their skills.
9. Invest in Change Management that Ensures Long-Term Adoption
Although leadership should anticipate some resistance, they should also have a plan for overcoming it. Many companies will invest in change management—whether in-house or conducted by a third-party—to assuage the transition away from the solution users are familiar yet frustrated with toward the newer solution that will provide significantly more value.
10. Establish an Online Resource Center and Gamify the Learning Process
As my colleague Mark Davidson discussed previously, the best leaders are the ones that ensure employees are both empowered and engaged. For an enterprise software project, this can mean providing them with the resources needed to make the most out of the solution. Engagement can catalyzed by including elements of gamification in the learning process.
11. Maintain a Continuous Improvement Mindset and Garner Feedback
The continuous improvement mindset that manufacturers maintain in operations should be adopted for the enterprise software deployment process and its maintenance thereafter. User feedback is not only beneficial to making the deployment easier and the solution better, having the option to provide feedback will only help to create a sense of user buy-in and drive further adoption. If possible, think about using the new solution to corral feedback and respond to users' questions and comments—it's a win-win.
User Adoption Is Only Part of the Equation
A successful enterprise software implementation is largely dependent on choosing the right solution for your enterprise in the first place. For more information on developing a set of requirements, putting together a cross-functional team, and building a business case for the investment, read our new report on enterprise software selection and business case development. A copy of the report can be found below.
Categories: Manufacturing Operations Management (MOM), Performance Management