It should be "event season" except, as my daughter says, "everything is cancelled." Vendors have three choices in this era of Social Distancing: cancel their event, postpone their event, or go virtual. iBASEt has gone the "postpone" route with a goal of having their customer conference Excelerate 2020 in the fall. In the meantime, they briefed LNS Research on their progress.

Analysts hear from vendors regularly and it is not uncommon to hear very different messages and strategies from vendors over time. That is not the case with iBASEt as the company continues to make progress on the strategy they outlined to us at last year's event. Our write-up from last year's event included commentary on a few things we would be tracking at iBASEt. Let us look at each of those and discuss their progress (if any) against those initiatives.
Positioning their Manufacturing Operations Management (MOM) offering as foundational to Industrial Transformation (IX) and the Digital Thread
LNS Research argues that MOM is a foundational building block and a logical starting point in an IX journey, especially for discrete manufacturers. MOM systems provide the plant-wide view of operations and the data model that is required to enable new powerful analytics technologies to drive improvement. The challenge is speed of implementation given IX Programs are looking to make an immediate impact, but MOM can be difficult to implement and roll out. The "out of the box" nature of iBASEt's Solumina MOM product reduces that barrier for A&D manufacturers.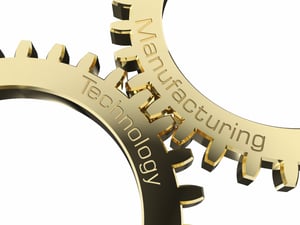 Further, LNS has been hearing recently from an increasing number of manufacturers that there are significant challenges linking in new technologies, like IIoT, cobots/robots, AGV's, vision systems, AR/VR systems, and other wearable technology, easily into their plant-level computing architectures. iBASEt is actively prototyping integration for their customers as MOM is the logical integration point for these types of new technologies. For example, the company recently announced a partnership with Proceedix around wearables technology. In addition, the company has now begun prototyping low code/no code and robotic process automation (RPA) platform integrations. This focus on transformation could become key to its market message and success as it is fully realized.
Solumina product roadmap delivery
Last year we said: "We will also closely track the delivery of the Solumina product roadmap on commercialization of the Cloud offering, the continued restructuring to microservices, and productization of PLM. We believe these to be especially important to deliver on the Digital Thread vision."
With their update, iBASEt has shown continuity of execution. They announced the general availability of the Cloud/SaaS version, a partnership with Amazon AWS and a new "iterative" product development process aligning to SaaS offerings for both their Cloud and On-Premises instantiations of Solumina. Further progress on the restructuring of the User Interface and core technologies was demonstrated as well. The key for the Company increasingly will be market adoption of its new versions.
"LNS looks forward to seeing iBASEt consistently position Solumina as an overall platform across operations."
LNS has found that a focus on rearchitecting business processes – not on adopting technology – is critical to success in IX. A "platform approach" from vendors in operations helps manufacturers more readily compress organizational silos and cross-functional business silos.
iBASEt is known as an A&D MES Company. The company rightly wants to continue to capture MES market share with A&D manufacturers. Increasingly, iBASEt positions their broader impact across IX given their wide portfolio of execution-oriented applications. The company also offers Enterprise Quality Management, Supplier Quality, MRO, and even CAPP. And, as noted above, the product roadmap includes significant IX capabilities. iBASEt continues to reposition around Digital Transformation and digital continuity across the A&D value chain.
The LNS Bottom Line for Manufacturers
A&D manufacturers with complex processes and compliance requirements should be evaluating iBASEt for their IX and MES/MOM programs. "Out of the Box" MES is valuable in and of itself. Platforms powering Digital Thread solutions are fundamental to IX success in discrete.

Categories: Manufacturing Operations Management (MOM), Cloud