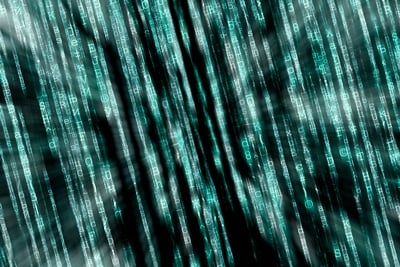 I had the pleasure of attending the half-day MIT Enterprise forum on Connected Things at the MIT Media lab in Cambridge on February 27, 2015. The event brought together corporations, entrepreneurs, academics, and research organizations to have an in-depth discussion on the benefits and challenges of the emerging Internet of Things (IoT) solutions.
Event Overview
I got an opportunity to listen to the views of two keynote speakers: Dr. Alan Messer, VP of Advanced technologies at Samsung Electronics, and Philip Gerskovich, SVP of New Growth Platforms at Zebra Technologies. The event had three separate tracks:
HealthCare IoT
Industrial, CleanTech, and Automotive
Retail and Security
I also had the opportunity to attend the fireside chat session, which was a Q&A with PTC CEO James Heppelmann discussing his thought process on IoT, the recently released joint research article between him and Professor Michael Porter on this topic, and the role PTC is playing.
Key Takeaway from the Event
So far, the benefits of IoT have shown to be fairly self-evident. The availability of solutions that can provide real-time data via Internet from anywhere and provide analytics to help make decisions have made a lot of transformations possible. Real-life success stories of companies such as Zipcar and Uber— just in one industry—have opened the door to a plethora of opportunities for entrepreneurs and organizations to address today's complex operational, business, and customer service challenges.
However, to my surprise, the first keynote from Dr. Alan Messer was not about how IoT can help organizations, but the key focus areas needed to make IoT a reality as well as the challenges that need to be addressed to really make these solutions effective. The same theme was continued by Philip Gerskovich, as he spoke of some of the key successes to date and the factors that have enabled them. Below, I have highlighted some of the key points from both of the presentations.
Standards – Dr. Messer's presentation contained a slide with nearly 640 companies he knew that are currently providing IoT solutions. This trend will continue to increase in the coming years as more organizations and entrepreneurs build IoT solutions. Standards organizations will have a big role to play to ensure that both frameworks and standards are established to help organizations effectively leverage these IoT solutions. From a very basic level, it will be important that these companies are using the same language and the definition of key terms is being established by these standards organizations.
Interoperability – As the number of companies providing IoT solutions increase, a core challenge will be interoperability among them. With a lack of interoperability, the same challenge of data silo creation will surface, and seriously hinder the value organizations will be able to derive from the IoT.
Ecosystems – A lot of larger organizations are building an ecosystem for IoT platforms and they have provided opportunities for developers and organizations to build applications – similar to the apple iOS model. In contrast, there are also many open source platforms such as IoTivity and Spark that provide a higher degree of flexibility. It will be interesting to see how these different solutions are able to connect and work with each other for the benefit of end users.
Security - The industry went through a big change in mindset when the concept of cloud, or SaaS, initially began. Some industries are still concerned about adopting solutions in the cloud due to many reasons, not the least of which include security and connectivity. The availability of IoT solutions will take this challenge to the extreme. Much of the conversation at the event was centered on who owns the data; there was a variety of opinion, but no consensus around the answer to that question.
While these are real challenges, the forum also brought together case studies of companies that have built solutions to help organizations in a creative way to address their challenges. Speakers from companies such as United Technologies. EnerNoC, Vodahone, Bigbelly, and Truck Smart Parking Services highlighted their solutions, case studies, and vision about this industry.
LNS Research's Take
As our readership is industrial focused, my analysis aligns more with how these trends will impact industrial executives. IoT solutions have an opportunity to impact industrial organizations in a significant way, but I caution executives to jump on the IoT bandwagon without understanding how it will truly enable or transform their operations and gain competitive edge.
In our research, so far more than 45% of the organizations were not sure about how IoT can impact their business. This is not surprising, as industrial executives have not been on the forefront of new technology adoption. If you are responsible for making IT and/or business decisions for your industrial environment, it is critical you are up to speed on how organizations are leveraging these solutions. IoT is real, and companies that continue to disregard it completely will run the risk of being behind the curve. Many of the challenges facing industrial organizations such as building agility, collaboration, customer service, visibility etc. could be addressed if these solutions are leveraged effectively.
Finally, while the battle is going to become competitive among solution providers, it will be important to have collaboration between corporations, academics, and government to effectively solve the challenges highlighted in the post above and move the industry forward as a whole.
Our upcoming research around Smart Connected Operations will dig deeper into each of these topics and provide thought leadership targeted at industrial executives looking to learn about how these solutions that impact their business.
---
All entries in this Industrial Transformation blog represent the opinions of the authors based on their industry experience and their view of the information collected using the methods described in our Research Integrity. All product and company names are trademarks™ or registered® trademarks of their respective holders. Use of them does not imply any affiliation with or endorsement by them.