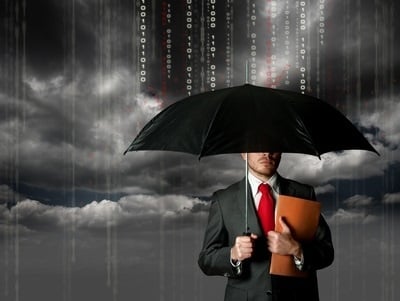 In manufacturing, every action or inaction carries some form of risk, and industry leaders are devising new ways of incorporating risk management into their operations for better informed decision making. Whether in quality, maintenance, manufacturing operations, environmental concerns or other areas, risk is always a factor, and in this week's round-up we revisit some of the ways its shaping today's industry.
One area that risk management may be most commonly linked with is Environment, Health & Safety (EHS) initiatives. The research bears that out in myriad ways as well, as 78% of respondents (300+) in our survey identified risk management as the most critical software solution to their success. Another 66% said they planned to implement risk management software in the next year as a priority. While technology solutions are important, Research Anaylst Paul Leavoy stresses the importance of risk management pervading all aspects of performance management within an enterprise, particularly in risk management culture. He identifies four key steps in achieving this transformation:
Identify risk management as a key corporate initiative supported by executive leadership
Create an executive-level corporate risk management role
Formalize the risk management process and integrate it into existing management systems
Build cross-functional teams and to support risk management across the organization.
Full post here...
Changing gears from the corporate level closer to the ground, operational risk is important to consider at the plant manager level as well. While from this role's view risk may be sometimes viewed in the abstract, and as something above their pay grade. However, every small discovery of room for improvement in an EHS performance management represents opportunity for systematic improvement within the plant and across the enterprise. The following are four key considerations for plant managers to understand about operational risk management:
Understand that risk is all around you: In your organization, while risk management may fall under the purview of a specific executive champion, they may not understand the details of operations and associated risk factors. As plant manager, it behooves you to take onwership of mantaining and using an effective risk register.
Operational risk and enterprise risk ned a symbiotic relationship: Operational risk, enterprise risk, and the way they're managed are sometimes presented as different frameworks. This is a misconception; in reality they're two levels of granularity in viewing and assessing risk. Plant managers need tools to push local risk scenarios from their plant across the enterprise where analogous environments exist - a proactive approach.
Even "small" risks can become an organizational disaster: As plant managers, it can be easy to assume that daily local risks and concerns will stay local, but however unique individual operations are, the general pursuits, processes, and problems encountered are realized to some degree across each plant in the enterprise.
Effective operational risk management translates to improved profitability: The right risk management program will tie actual and possible adverse events to bottom-line costs in clear terms, as one specific adverse event can cause orders of magnitude more damage than another.
Full post here...
Shifting gears to quality management--particularly in life sciences, risk management is of high strategic importance with the high burden of regulations and potentially devastating consequences of not meeting them. Depending on your resources, you may well not be able to give each potentially adverse event the same level of attention and resources. This is why incorporating risk into corrective and preventive actions (CAPA) is important. It allows you to devote the necessary resources and escalation criteria for only those issues that could trigger a serious non-compliance event. Find out more about methodologies for weaving risk management into CAPA processes in Research Analyst Rob Harrison's full blog post...
In his article on why risk is crucial in quality management, Paul Leavoy echoes the importance of risk management within CAPA as well, but also gets into the concept of implicit versus explicit risk management:
Implicit: An approach that might involve evaluating existing quality processes, for example, prioritizing CAPAs based on how they will impact an organization's risk profile, or auditing suppliers and facilities on a case-by-case basis on risk factors. It's often a more tactical approach
Explicit: In this approach organizations assess all areas of the enterprise proactively and build a clear, bottom-up risk framework replete with a comprehensive risk register that accounts for the robustness in quality processes, and process to apply it strategically across the enterprise organization.
Along with CAPAs Leavoy discusses how a risk assessment matrix can be informed by metrics associated with audit performance and audit frequency, allowing you to audit certain performance factors based on frequency and risk profile. Additionally it's important to introduce the role of supplier quality management in the conversation, as organizations need to be able to rank both supplier quality management and supplier relationship management according to risk based metrics that can actually be pulled from existing analytics tools. Full post...
Categories: #Roundup