RIMS is a growing software category that streamlines the submission of human medical products—including pharmaceuticals, biologics, and medical devices—to regulatory agencies, ultimately to gain authorization to sell the said product in a given market. In general terms, Regulatory Information Management Software (also known as Regulatory Information Management Systems) are software systems that:
manage product dossiers including regulatory product information,
aid in the preparation of product submissions in regulated formats, and
manage the submission of information in approved formats to regulatory agencies.
So, why are RIMS important to makers of human medical products? What is driving accelerated adoption of RIMS? What are the characteristics of an effective RIMS? Also, how do RIMS play into the transformation of life sciences firms?
Why is RIMS important?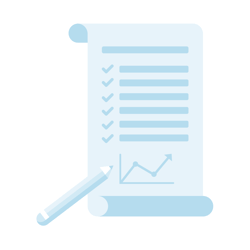 A productive RIMS organizes the work needed to obtain approval to sell human medical products. At first glance, this may not seem critical, but let's look at some of the complexity involved in product submissions.
The International Council for Harmonisation of Technical Requirements for Pharmaceuticals for Human Use (ICH) made significant progress in unifying product submission approaches across agencies when it provided the common technical document (CTD). The CTD is comprised of five modules, four of which are common across all accepting agencies, with Module 1 varying by geography. It has been widely adopted. Additionally, the USA, EU, Japan, China, Canada, and several other countries now permit pharmaceutical and biologic product submissions via the electronic Common Technical Document (eCTD), which includes a data standard based on health level seven (HL7) regulated product submissions (RPS).
However, while the CTD and eCTD provide some highly welcome harmonization, there is still substantial variability. Module 1 varies by geography, and so while many accepting agencies allow the eCTD, some like the USA and EU require eCTD. Most agencies currently accept eCTD version 3.2.2, although the EU EMA has provided regional guidance for eCTD version 4.0. The USA FDA has published eCTD version 4.0 implementation planning guidance in 2017 but has not published final requirements. When firms submit lifecycle management changes such as updates and revisions, most agencies request just the updates and changes, whereas Japan requires the full XML backbone.
Medical device submissions are not similarly harmonized, with the FDA's 510K (Class I and II devices) and PreMarket Approval (Class III devices) processes varying from the EU's CE Marking process. Interestingly, the FDA is in the process of finalizing new guidance to the 510K device pathway, the predominant pathway for device clearance.
So while some valuable efforts to harmonization have helped reduce the burden of product submission and review, there are many complexities. Consider these real-world cases:
A global firm with multiple international products in different lifecycle stages. Where and how should it submit updates to these products to remain compliant?
A firm is developing a new product that was initially slated for two markets, and shortly before release more country managers get excited about the product and want to sell it in their regions. How can it quickly gain approval for these regions to maximize current year revenue?
A firm has a new seasonal product with several month expiry dates. It has produced enough to satisfy numerous regions but discovers when the product is sitting in warehouses that submissions were not accepted by all agencies, preventing access to these markets and ceding market share to competition.
Ultimately, while product submission may seem like a necessary evil, a practical approach can provide a competitive advantage by improving time to market and revenue.
What is an effective RIMS?
An effective regulatory information management system has the following capabilities.
Identifies the product information needed by global regulatory agencies
Collects product information into dossiers, such as electronic Common Technical Document (eCTD) dossiers
Controls the dossier configurations to account for variation in products and regulatory agencies
Manages changes and revisions to dossiers and product information
Generates compliant submission documents
Issues and tracks submissions across the paper and appropriate gateways
Minimizes effort and calendar time to replicate regulatory submission between products and regulatory agencies
Provides clear oversight of original and lifecycle submissions
Provides appropriate support for the firm's size and complexity
Fulfills regulatory requirements of electronic systems, such as 21-CFR-Part 11
Transforming Regulatory Compliance
Global regulatory compliance of life sciences has changed rapidly in recent years, with no loss of momentum. This increase in regulatory complexity has increased the burden of compliance for most organizations. That burden includes direct costs of compliance, including direct costs such as planning for new regulations, executing those plans, and documenting/defending the execution. It also includes indirect costs, which include time to market, operational costs, efficiency, product quality, and patient outcomes. While the alternative to compliance is unacceptable, firms' approaches to compliance have consequences on their competitive stature.
RIMS is one of several technologies that we'll explore in coming months to help transform a company's approach to regulatory compliance.
Categories: Risk Management, Compliance