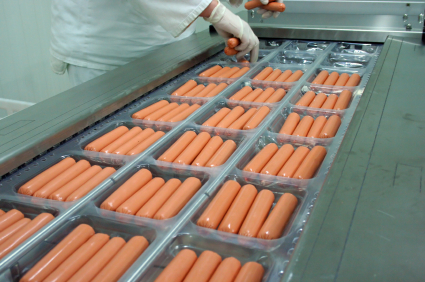 This week's collection includes articles from many facets of the industrial world: general manufacturing, food traceability, solar power, enterprise systems, and operational excellence. While all topics prove interesting for this audience, the prize for most original may have to be given to SolarCity. Personal opinion, however, I enjoyed reading the company's approach to climate change and affordable solar panels.
With the latest food fraud news circling these last few weeks, I felt that this article from Manufacturing & Logistics IT was fitting. The latest version of the Accellos warehouse management system (WMS) simplifies traceability for food processors and manufacturers. This batch and serial number process allows for all items to be easily identified back to the source. BalloonOne integrates with existing ERP systems and order management systems such as SAP Business One. Improving food traceability.
Tweet this article | Share on LinkedIn
On Wednesday SolarCity and Honda announced a partnership that is aimed at addressing climate change by reducing CO2 emissions. The companies have established an investment fund of $62 billion to assist Honda and Acura customers with the installation costs of solar power. SolarCity's company model is also a worthy read. A different kind of partnership.
Tweet this article | Share on LinkedIn
As a response to stricter regulations and higher public expectations, many organizations have developed and implemented audit management systems. Our most recent article discusses the main elements of these systems and how they have matured to fit within the modern enterprise IT architecture. What is audit management?
Tweet this article | Share on LinkedIn
It is no surprise that manufacturing companies cannot ignore the restoring movement. However, before jumping on the "Made in America" band wagon, companies must complete a comprehensive cost-analysis not only for overall benefits, but for every aspect of production. This Industry Week article states that as the primary indicators may be labor wages, oil and gas prices, product quality, etc. it is also very important to evaluate post-move factors such as regulations. Analyze all aspects before the decision.
Tweet this article | Share on LinkedIn
A topic that we cover quite frequently at LNS: operational excellence. I was interested in reading a definition on this subject from another point of view. John Fishell of Apriso provides his list of criteria for evaluating how efficiently an organization may be operating. Collaborative enterprise, process governance, innovative culture, and global scale are all phrases that have been regularly discussed, but this time in John's words.
Tweet this article | Share on LinkedIn
You might also be intersted in:
The LNS Weekly Industrial Round Up 2/11/2013 - 2/17/2013
Battling Food Fraud with End to End Traceability
An Operational Excellence Definition Quality Executives Must Know
Tags: Sustainability, Operational Excellence, Weekly Roundup, Product Traceability