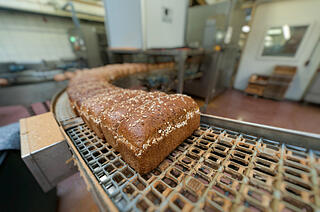 The intersection of alternative and complementary perspectives has a long history of inspiring change. After speaking with hundreds of executives responsible for the managing quality initiatives across their organization in 2012 – each driving their own improvements and innovations – it highlighted the need for a platform where these thought leaders can inspire change together.
The goal of the Global Quality Advisory Council (GQAC) is to bring global quality leaders from cross industires together, provide them with access to research and benchmark data, and help drive innovation in the area of quality management. With its first meeting slated for the end of March, the council will act as a platform for quality-focused executives interested in networking and sharing experiences, as well learning about management strategies, emerging technologies, and benchmark research.
The 2013 Global Quality Advisory Council Agenda
LNS Research's GQAC aims to touch on the most pressing issues quality executives will face in 2013 and beyond. Council members will get an opportunity to work with LNS Research team to dive deeper into topics discussed below. Members will also have the ability to provide feedback and direction of the quarterly council meetings.
Basing this year's agenda on our research, experiences, and discussions with industry-leading executives, the areas of focus for each meeting are as follows:
Quality Metrics
A major theme that surfaced in 2012 was that executives find difficulty in determining both which quality metrics are right for their organization and the best way to measure them. We've placed a considerable amount of attention on researching quality management and operational metrics. The benchmark data compiled from our quality management survey will be a focal point of the first meeting. We also intend to create an open discussion around the following questions:
Which metrics (cost of quality, OEE, yield, warranty etc.) are critical to measure the success of your quality initiatives across the value chain?

How frequently should you be measuring them?

Who should you be sharing them with?
How are other companies performing when it comes to these metrics?
What are the best practices for implementing a metrics program in an organization?

How do you manage the performance of a global supplier base?
Enterprise Quality Management Software
The inefficiencies of targeted and standalone quality applications are becoming clearer as organizations increasingly experience the benefits of enterprise applications. Consequently, EQMS implementations have been more frequent. It's our prediction that EQMS will become the central technology utilized by market leading companies when it comes to managing quality on a global scale. With the aid of our benchmark data, we will try to address some of the following key questions:
What should you consider when selecting an EQMS?
How can EQMS fit into your existing IT architecture?
What are the best practices for implementing EQMS?
How have companies benefited from an EQMS implementation?
What types of financial and operational improvements are companies experiencing with EQMS?
How can you realize operational excellence with the use of EQMS?
Process Standardization & Quality Culture
The global standardization of quality process data is something that organizations have been trying to achieve for decades. Emerging technologies such as cloud-enabled EQMS solutions are facilitating standardization and data acquisition across the value chain, from upstream activities all the way through distribution and service. This, matched with a culture that supports the holistic management of quality is separating market leaders from the rest. We will be looking to answer the following questions:
What is an effective way to structure quality groups in organizations?
What are the best practices for process standardization?
How can you build an IT architecture that supports standardization across the value chain?
How are market leading companies benefiting from process standardization?
What are the best practices for creating a culture that supports quality management initiatives?
What is a leader's role in promoting a quality culture?
Risk and Compliance Management
As a challenge for organizations that's only become more difficult, managing risk and compliance has been a roadblock for business improvements. Dynamic government regulations across the globe, in addition to performance pressures from industry associations and internal specifications can be a great burden if an executive does not have proper tools (strategies, technology, culture, etc.) to effectively address these issues. This topic will be covered in depth, helping leaders answer the following questions:
What are the best practices for proactively managing risk and compliance?
How does compliance fit into global quality management strategy?
Which emerging technologies are best for managing compliance and how can they help your organization?
What challenges are other executives facing in managing compliance?
How do you compare to others in your industry and similar industries when it comes to the management of compliance?
All these issues are critical for any executive responsible for managing quality initiatives. We are excited to share research, benchmark data, best practices and provide a platform for executives to learn and imporve their quality initiatives.
Being an executive and leader, people are looking to you for insight and direction, and, as a consequence, you have to set the precedent for both self- and organizational-improvement. Continuous improvement is something that every organization strives for, but it starts at the individual level and then works its way around.
More extensive information on the council can be found below:

You might also be interested in:
Top 3 Strategies for Selecting an EQMS Solution
Realizing Operational Excellence through EQMS
Quality Management Software: Common EQMS Implementation Pitfalls

Tags: Continuous Improvement, Enterprise Quality Management System (EQMS), Culture