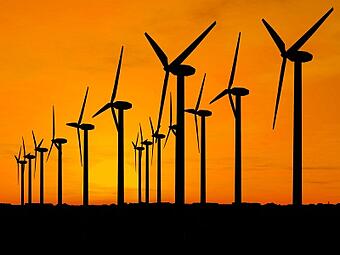 This week, we are sharing recent industrial articles that include discussion of implementing manufacturing execution systems (MES), food traceability, and energy management.
Manufacturing execution system (MES) projects are rumored to be complex, expensive, and virtually never complete. This article was passed along to me from colleagues and deemed to be among the better MES content reviewed in a while. Paul Brandenburg focuses on describing three main MES functions: production operations management, quality operations management, and inventory operations management. Brandenburg drives down on MES implementation and the requirements for this process to prove successful. No project is an island.
Tweet this post | Share on LinkedIn
Traceability in the food industry is an important topic, specifically to our health, having obvious advantages and interesting challenges. The number of hands that each food item passes through before hitting our plate is worth noting (and a bit frightening). Companies view traceability has an additional cost, often not wanting to invest in systems due to potential outbreaks and human error. There are also a wide variety of traceability systems available for use. Aside from competitors using different systems, each process along the supply chain (farm, processing plants, and retailers) have varied processes. This Food Safety News article pushes for FDA regulation on traceability requirements. Farm to Fork.
Tweet this post | Share on LinkedIn
Organizations are turning to industrial energy management (IEM) solutions and strategies for cost savings. While both internal and external pressures are stimulating more organizational focus on enterprise energy management, it's still an evolving space with a number of technologies and strategies emerging. In this blog post, Mike Roberts aims to provide some insight into the main challenges organizations are facing as well as best practices for achieving such goals. Read more.
Tweet this post | Share on LinkedIn
Greentech Media recently released their report, Intelligent Efficiency: Innovations Reshaping the Energy Efficiency Market, providing a detailed discussion of an emerging category of energy management: intelligent efficiency. Intelligent efficiency is stated as the "marriage of energy data and energy efficiency", and the driving force of unlocking one of the biggest sources of economical waste. This EnerNOC article provides a quick summary of the report, however it's worth a read in its entirety (and, it's free). SparkNote version.
Tweet this post | Share on LinkedIn
Mike Richman, Publisher at Quality Digest, discussed the side of product recalls that are nearly never focused on during his recent article for IBS. More often than not, when a product recall is discussed, the content consists of root cause analysis or corrective and preventative actions (CAPA) – not on human perspective. Richman provides brief insight into the emotional actions that consumers experience upon knowledge of a recall. Article.
Tweet this post | Share on LinkedIn
You Might Also Be Interested In:
Battling Food Fraud with End to End Traceability
CAPA Drives Dramatic Improvement in Product Compliance [DATA]
Tags: Enterprise Quality Management System (EQMS), #Roundup, Industrial Energy Management (IEM), Manufacturing Execution System (MES), Traceability