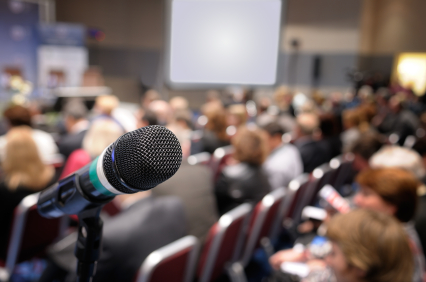 I had the opportunity to attend the Plex Systems user event, PowerPlex Conference, from June 3-5 at the Greater Columbus Convention Center in Ohio. This was the first PowerPlex Conference since the $30 million strategic investment from Accel Partners last December and the change in leadership at Plex Systems, which includes the new CEO, Jason Blessing, and VP of Strategy, Jim Shepherd.
Based on all of the conversations I had, both with Plex Systems customers and executives, it seems that the new management is being well received by the company establishment (existing customers and employees). From speaking with these groups as well as attending the sessions, this post intends to discuss some of the key takeaways from the PowerPlex Conference.
User-Base Loyalty and Collaboration
Plex Systems is unique in the industry for being one of the first companies to capitalize on the growth cloud-computing in manufacturing as well as for having one of the most loyal and collaborative user-bases. Our surveys and case studies of Plex Systems users, in addition to its customer-funded product development model, have shown time and time again that Plex Systems users care about the product, company, and even each other (many of which operate in competitive industries) more than users of most other software companies.
The customer funded development model is especially interesting, because it shows the users' commitment to the company as well as the cloud model. When one user funds a change, it doesn't just benefit itself, but also the entire user base. Given the true multi-tenant cloud offering of Plex Systems, every customer literally shares the same system.
Leveraging the Momentum of Past Successes and Defining Future Visions
Any time a company brings in new senior leadership it's important to be able to read between the lines. Luckily, the new team isn't making it too difficult to decipher their new vision for the company, and it's refreshing. Starting from Jason and continuing right down through the organization, it's clear that the company is focused on continuing and accelerating the growth experienced over the past five or so years.
It's also clear that the company is going to do this in two primary ways:
Re-double focus on core industries, including: Motor Vehicles, Aerospace & Defense, and Food & Beverage
Invest in the technology roadmap to become the "de facto manufacturing platform"
For an analyst that has followed the company and industry for many years, this is exciting news; especially the idea of Plex Systems setting the lofty goal of becoming a "manufacturing platform." LNS has spent considerable time researching and defining what should be included in what we term a "Manufacturing Operations Management Platform."
Building a Manufacturing Operations Management Platform
To date, very few ERP vendors have even attempted to offer the level of granularity and real-time capabilities needed to compete in this market and the list becomes nonexistent when we look at ERP vendors with cloud offerings. There are of course pure-play and automation vendors that play in this space, but again, there are only a select few today that have cloud offerings. In particular, the traditional MES software marketplace is potentially vulnerable to a disruptive technology provider like Plex Systems, which is well ahead of the curve in adopting cloud technology on the shop floor.
Of course, stating a goal and achieving that goal is very different. For Plex Systems to effectively become the de facto Manufacturing Platform it will take some luck, innovation, and a whole lot of hard work. Some of the obstacles that will have to be overcome include:
Moving into the large enterprise space and effectively selling quality and manufacturing operations software to companies with existing ERP systems
Continuing to globalize, produce, and improve capabilities in "traditional" ERP functional areas like financials
Continuing to build and extend the product roadmap to offer industry-specific capabilities as well as best-in-class offerings in quality and manufacturing operations
Continuing to enhance real-time capabilities, including automation and machine-level integration as well as analytics that go beyond just business intelligence for transactional data
Continuing to extend mobility, workflow, and collaboration for easily adapting to robust manufacturing processes
Setting and Achieving the Vision for Manufacturing Operations
The new leadership at Plex Systems is faced with a big opportunity and has set a broad and exciting vision for the company. If Plex Systems is successful in achieving its vision it will be a benefit to both its customers and the manufacturing software market in general. We at LNS will be particularly interested to see where Plex Systems' growth and thought leadership comes from in the coming years: core ERP or the more emerging Manufacturing Operations Management Platform space.
For more information on Plex Systems, continue to follow the LNS blog, and download the EQMS solution selection guide.
You might also be interested in:
In Rolls the Cloud on Enterprise Quality Management Software
Cloud ERP: Measurable Improvements in Electronics