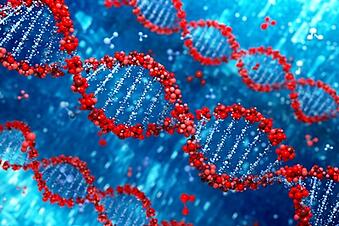 If you're in the life sciences industry, there's a good chance you're in a tight operational spot. In life sciences, there are some notable trends—some immediate, some distant and slow moving, but very real and inevitable—that are coming together to place new and unheard-of strains on both quality and manufacturing operations.
In meeting compliance, and in delivering bigger quantities of higher quality and more diversified products in a shifting global healthcare paradigm—now more than ever, it's critical that your right hand knows what the left is doing, what it did last month, and what it will do two weeks from now.
To accomplish this it's vital that you have the leadership and culture in place to take proactive stances on quality, compliance, and traceability issues, and that means improved collaboration—something that our research has shown is a common challenge among life sciences companies.
The good news is that as these external operational demands have accelerated, so too have the capabilities of Manufacturing Operations Management (MOM) applications and Enterprise Quality Management Software (EQMS) solutions. Combined with optimized people and process resources, MOM and EQMS applications are driving real operational and business value for life sciences companies as they fight to adjust to the new business realities they face.
Driving Growth Through Increased Collaboration
The infographic below is based on data collected from our MOM and EQMS surveys, completed by over 500 and 800 respondents, respectively, by executives across operations and quality roles. In it we can see how today's pressures are mounting for companies, culminating in new business trends and challenges, and necessitating a much closer link between quality and manufacturing operations. We also see how integrated MOM and EQMS capabilities are becoming ever more crucial for success.

Join LNS Research and FDA News to Optimize Your Collaborative Approach
For a much deeper dive into the landscape of life sciences trends, objectives and challenges, and best practices for driving value today, be sure to join us and FDA News on Thursday, November 13 at 11:00 am EST for a free webinar: "A Roadmap for Addressing Quality and Manufacturing in the Life Sciences," presented by Matthew Littlefield, President and Principal Analyst at LNS Research.
Tags: Enterprise Quality Management System (EQMS), Manufacturing Operations Management (MOM)