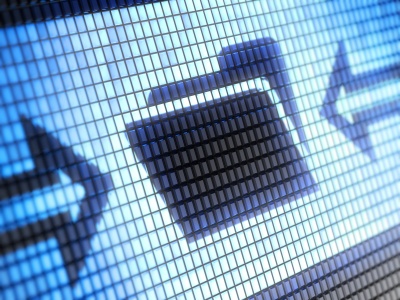 As organizations look to implement technology in order to automate and streamline their quality management system (QMS), often the first and somewhat obvious candidate is the control of documents. Managing and controlling documents is tedious work – a fact. However, it's documentation that serves as the glue that holds all our manufacturing and commercial activities together. It's here that we describe what we do, how we should do it and what to do when the unexpected happens. Over the last couple of decades moving from paper to electronic documents, even if just for the creation and storage purposes, has provided an excellent ROI.
In this post, we'll look deeper into three key considerations in document management from the end user side.
The Goal and Prevalence of Document Management Today
The underlying premise of document control and management in the modern era is embodied by efficiency, accuracy, and confidence. No surprise then that when looking for ways to articulate an ROI for a QMS in terms of EQMS, one's first stop would be calculating the amount of time spent by the end user (possibly many thousands of them in a large organization) to locate the document they need – when they need it. This is combined (and maybe multiplied) by the risk associated with them consuming and executing their task or duty based on the wrong version or inaccurate information therein.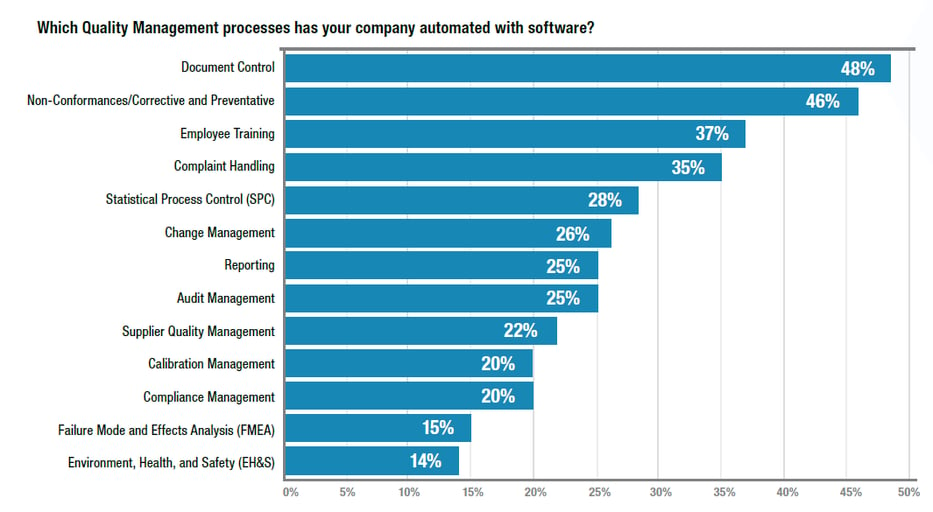 The multi-year, LNS Research quality systems survey has consistently informed us that document control processes are the most pervasively automated using software. This does not necessarily inform, however, that that the most elegant solution has been identified and deployed.
Unfortunately, usability for the end user is often forsaken because the selection and configuration of the platform was conducted by those persons focused on compliance and conformance with the support of technical insight from IT. Usability and simplicity are often low priority. The result at best is general dislike and frustration with the application or holding hard copies out of control and, at worst, malicious compliance – knowing there's a better way or that a document is out of date and end users complying without raising the problem.
As an executive sponsoring an initial project or revamp of an existing provision you should know this – compliance, conformance, and performance are all critical, but for real success -- for end users to thank you for improving the way they do their job and for 100% adoption -- think invisible mechanics of control (robust for the small user/document owner persona but invisible for the end user). The end user focus should be:
Searching & retrieval
Group and personalized libraries
Elegant context and links to related content
1. Finding a Document Required: Joy or Frustration?
Search is a great place to start; literally. Even an advanced user may still be just an occasional user. Whether I want to edit/update a document or consume it – finding that document should take seconds. All too often this experience begins with not knowing, understanding, or remembering the hierarchy of an organization's documentation. Typically these (hierarchies) are designed by those with intimate knowledge of all manner of facets of the business and decisions regarding genus and species had to be made for document relationships to make sense (to them). The end user…they don't care – nor should they have to. The end user (and this will only increase as more millennials take the reins) finds obscure yet relevant information every day from a global repository – without ever navigating an imposed hierarchy. So after 10 clicks and taking a path along the wrong branch in our document labyrinth, frustration sets in and with another couple of these forays our user begins to regret the miserable adventure began.
Well-designed document management in EQMS requires hierarchy. It's important only to a fraction of users, however and therefore should never be the primary access gate. Invisible for access yet visible for context once retrieved is by far best standard operating procedure, work instruction or policy. The beauty of this requirement is it takes mere seconds to test whether the application actually delivers. Take it for a spin personally or have a typical end user locate five specific documents in under two minutes.
2. Group and Personalized Libraries
The dashboard provides a window on much information at once; the virtual cockpit that is feedback from every element of our organization that indicates performance against targets, charts for close-out rates, and issues and gauges that act as the early warning for impending compliance doom. Dashboards deliver significant value for the supervisor, manager, executive, and leader, but for the shop floor or those taking an unusual type of customer complaint through a specific process, they need a different view; these personas need guidance and they need it to complete the task they have currently at hand.
From a document perspective, the personal library, or potentially a group library (one that represents all documents regardless of hierarchy) to which the end user in a role or associated with particular work areas should find everything they need is the equivalent of the dashboard. The group and personal library combined with searching dexterity delivers results increases confidence and increases productivity and desired behavior. Good document management solutions have elegant mechanisms for people, roles, work areas, and process steps to triangulate and provide an automatically generated library. Once configured, this should rarely need adjustment.
3. Elegant Context and Links to Related Documents & Records
It should always be obvious to the end user that unless they have business in reading superseded versions they are only served the latest, current approved document for consumption. Zero effort to establish this should be expended.
The core body of the document in its native format needs to be easily digested. Consideration for additional information to be easily consumed or accessed should also be incorporated, including:
Region or geography specific
Available in multiple languages
Associated with other media (like video, etc.)
Is an overarching process related to sub-processes (or vice versa?)
Is related to specific training courses and or qualifications
The work done behind the "control" scenes should be invisible. As should the effort put into ensuring the contextual information or meta-data that relates to the document. The owners may include embedded links in an SOP that relates to over-arching procedures or processes, reference and best practice records, or examples of final product in images may be included/attached/linked. This method of referencing is a significant undertaking for the author of the document but invaluable for the consumer when digesting and perhaps wishing to gain comprehensive knowledge. The easier the administrator makes it, the more likely it will be to engage the reader and deliver a positive outcome.
Categories: Enterprise Quality Management System (EQMS)