On this blog and through other other research, we've worked a lot to educate the marketplace around Manufacturing Operations Management (MOM)/Manufacturing Execution System (MES) frameworks and solutions. In essence they're made up of applications that glue together the plant and business. There are standard definitions of what these applications are from--for example--the ISA-95 model and every case is different in terms of what applications are needed to meet business requirements. In this post, rather than diving deeper into the MOM/MES framework, I want to talk a little bit about the choices you need to make in functionality of an MES system in order to ensure success and avoid scope creep.
Each of these topics will be further explored in our upcoming Global Executive Council meeting on Tuesday, July 7 at 1:00 pm EDT. I'm excited about both my inaugural involvement in the council as well in welcoming Ulises Irigoyen, Information Technology and Manufacturing Systems Director at Lexmark International. Ulises will be presenting his organization's MES journey and experience of overcoming disparate and redundant system architecture and in strengthening links to business systems. He'll also add valuable insight to the steps outlined below.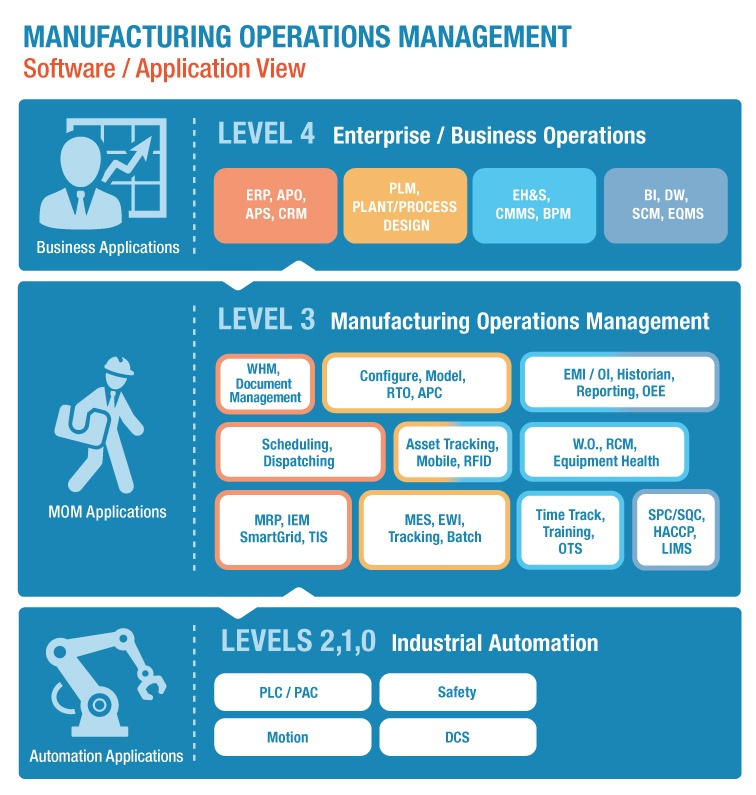 Set Your Requirements for MES Selection
The MES market is extremely fragmented today and over the last few years has seen considerable M&A activity. It is most important to define your requirements in such a way that you can match your needs to the standard capabilities of a range of solutions. Having clear requirements greatly increases the chance of selecting a suitable partner.
Select Your Partners
Probably the single most important step you will take in your MES journey is the selection of your implementation partners. You will need a software vendor and a systems integrator; you may also need consultants to help in business transformations required to maximise the benefit of your programme.
Which comes first, SI or SW vendor? SW vendor or SI? The vendors always want to be first and, indeed, it is probably wise to generate a shortlist of potential vendors before considering the SI (If you need higher level consultants, engage them as early as possible). It is critical to get a good team together and we will present which types of vendors will need to be on your short list and some key selection criteriain our upcoming council meeting.
Build the Business Case

While you go through your difficult external selection process you will be also be carrying out a difficult internal business case justification. When evaluating which benefits and project aspects to highlight for executive buy-in, you should consider that justification for MES projects is moving from a manufacturing centric view to a more global IT perspective. We will look at the reasons for this and the advantages it brings in building the business case.
Implementing the Best You Can
MES system implementation quality has improved rapidly over the last few years. Companies have learned from the many mistakes they and others have made in the past, and both vendors and system integrators have become more realistic about expectations and therefore more cautious in their roll out plans and speed of provision of new functionality. This is a good thing.
As I mentioned above, the next GEC meeting will expand greatly on these topics and involve a real-life example of success from Lexmark's MES journey. Be sure to click below for more information about the Council, and I look forward to meeting many of you for the first time.
---
All entries in this Industrial Transformation blog represent the opinions of the authors based on their industry experience and their view of the information collected using the methods described in our Research Integrity. All product and company names are trademarks™ or registered® trademarks of their respective holders. Use of them does not imply any affiliation with or endorsement by them.