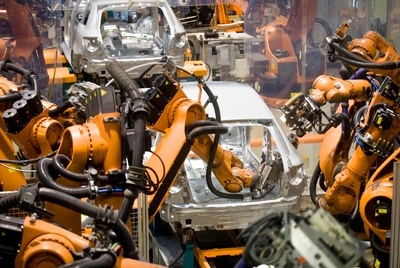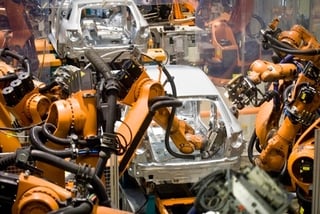 On February 3 LNS Research hosted a webinar entitled "Customer Quality Requirements: How to Realize Internal Value While Minimizing the Cost of Compliance." The presentation focused on a challenging trend we've seen bubble to the top time and time again in data and conversations...
As supply networks grow increasingly complex, collaborating and meeting necessary customer requirements and demands around quality, on-time deilvery, compliance and other factors has become increasingly difficult.
This is compounded by the fact that the number one financial goal of most suppliers today is to grow revenue, with their top strategic goal to reduce the cost of quality to earn the differentiated supplier perception necessary to earn the new business to achieve financial objectives. A difficult balance to say the least.
During the presentation, there were some questions that we were unable to address in the alloted time frame, which I'll touch upon below.
For those who were unable to make the live webinar, a free on-demand recording of the presentation can be viewed for free by clicking here.
Questions & Answers
Q. Have you in your research found any companies that have experienced ethics and data integrity programs that would directly impact the quality process?
A. Yes. This is an important topic, especially given current corporate mis-steps. While sometimes ethics programs are mandated, such as whistleblower programs, the most important ingredient is a culture that prioritizes quality, with strong executive support, and that fosters open communication. There are a number of market leaders that engage in these practices. This is a research topic area for 2016.
Q. When starting down the customer quality management journey, where is the most effective place to start?
A. Let's refer back to the Digitization and Industrial Transformation Framework. The first step is setting vision, followed by identification of impacts to the Operational Excellence model. The vision should be informed by current Customer Quality Management requirements and variants, and so a meaningful action would be to catalog existing CQM landscape and determine how it can be improved to better support key corporate goals of Revenue growth and reduction in Total Cost of Quality.
Q.You mentioned quality maturity level at a few points -- can you elaborate exactly on what you mean by that and what level you think suppliers need to be at to be successful today?
A. LNS has a number of publications that define Quality Maturity, most notably the eBook "Benchmarking Your Quality Maturity: Turning a Cost Center into a Profit Center". The lowest level of quality maturity is Ad Hoc processes, followed by Controlled and on up to Market Leader. While suppliers may have greater maturity in their internal quality processes, research data indicates that many are at Ad Hoc or Controlled maturities in CQM. As mentioned above, suppliers need to build a CQM strategy following the Digitization and Industrial Transformation Framework.
Q. In which ways are you seeing suppliers most quickly and effectively lower the total cost of quality today?
A. Investment in smart Good Quality projects. All Good Quality investments aren't the same - adding people power to drive a fragmented process isn't high value if the results are not shared or repeatable. Additional quantification of the business case of quality and identification of best practices is another 2016 research focus area.
Q. When moving from a test-in to build-in quality mentality, what is the best way to foster engagement?
A. Moving to a build-in quality mentality means that quality must be viewed as a responsibility by product development, meaning that there needs to be a sense of ownership and accountability. This means that product development must have sufficient training and product development leadership must be onboard. Processes must be standardized and agreed upon between quality and product development to ensure adoption. Finally, technology that promotes use, access and visibility appropriate to specific user personas is important to avoid frustration.
Q. Is customer quality management more important in one portion of the Supply Chain than another? For instance, Tier 2 versus Tier 1?
A. This problem applies across all tiers; data was compiled against all tiers. However, it can be more complex for suppliers further down the chain. As an example, Tier 1 suppliers do create their internal process variants, which adds an additional later of complexity for their supply chain.
Q. Our customers only provide quality data in slices, when they have a large problem to our product area. How can we get better access to this data.
A. Some industries and customers traditionally provide their suppliers with visibility to all of their warranty data, while other industries such as aerospace send a data cut only when there is a detected issue. Ideally, more continuous information would be available to drive continuous improvement. Regardless of what can be negotiated, maintaining the information that is provided increases visibility, decision making and Preventive Actions.