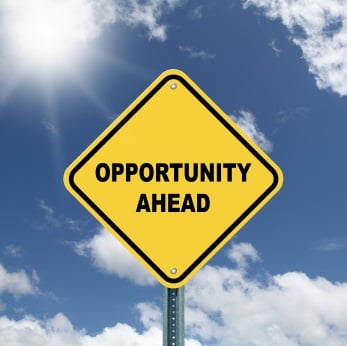 There's been some interesting market activity in the past few weeks around business reorganization and strategy, as GE and Caterpillar--two companies with different histories, products, and customers--made large business moves that signal a commitment to invest and innovate around data analytics and Industrial Internet of Things (IoT) technology, moves that are transforming the way they do business. More detail below in this week's roundup.
GE announced late last week that it will sell most of its real estate holdings and capital assets in the GE Capital unit. The company said it expects to receive $26.5 billion from various buyers, including Blackstone Group and Wells Fargo, and will return more than $90 billion to investors during the course of the next few years. The move suggests a serious effort on GE's part in simplifying its business model and focusing its industrial roots. The company is well positioned in the essential infrastructure, technology, Industrial Internet of Things (IIoT), and advanced manufacturing markets, and is expected to retain its healthcare business, including data management.
In 2014, 58% of GE's earnings were generated from high-return industrial businesses, a number it expects to increase to more than 90% by 2018. "We are completing another definitive and important move to reshape GE for the future," said CEO Jeffrey Immelt, "Our best days are ahead." More at Connected World...
This Monday, Ontario Premier Kathleen Wynne signed a historic deal to join Quebec's cap-and-trade system for carbon emission. The move is part of a provincially spearheaded campaign to battle climate change in the face of a federal government that has been stagnant on the issue of carbon pricing, but is deferring to provincial governments in setting their own emissions targets and reporting to Ottawa, rather than attempting to impose a national goal.
Containing Canada's largest provincial population, once operating, 62% of Canada's population and more than half its economy will be under the same carbon market. With British Columbia operating under a carbon tax, once the Ontario cap and trade is enacted, approximately 75% of Canadians will be covered by provincial-level carbon pricing. More at The Globe and Mail...
Industrial equipment manufacturer Capterpillar announced this week the formation of a new division in the company to better capitalize on data analytics and innovation. The Analytics & Innovation (AI) division will be led by Caterpillar VP Greg Folley, and will seek to form a broad and connected analytics ecosystem and extend partnerships with third-party technology and analytics providers, like Uptake, which we discussed in the round-up a few weeks back. The organizational changes take effect on May 1st.
"We know that technology and information are the drivers in almost every industry including ours" said Rob Charter, Caterpillar group president, "We have to continue pushing our company to be innovative -- to imagine, create, and embrace the new and the different, and to be disruptive in our own way." Read full release at OEM Off-Highway...
The quality manual has long been one of the first documents that a certification body asked for before audit certification, but that's changing. As Strahinja Stojanovic, an audotir for ISO 9001, ISO 14001, and OHSAS 18001 writes at Quality Digest, the available version of the ISO/DIS 9001:2015 standard, the quality manual is no longer a mandatory document for a quality management system. Sometimes totaling 50 pages or more, quality manuals are often overlooked due to their length.
Stojanovic supports the notion of a central quality document, but envisions a streamlined form, almost as a brochure that presents a company to future clients. Define the scope of your QMS, list any exclusions and their associated justifications, describe interactions between processes, and list all the QMS procedures you use. Read more about the demise of the traditional quality manual at Quality Digest...
Categories: Enterprise Quality Management System (EQMS), #Roundup