On June 6, 2012, it was announced that private equity firm Francisco Partners plans to acquire Plex Systems, a pioneer in Cloud ERP manufacturing solutions. Accounting for the facts that Plex Systems is a fast growing competitor in the market and the ERP space is one of the most mature software segments today, this move has the potential to be beneficial for Plex Systems' strategic positioning and growth.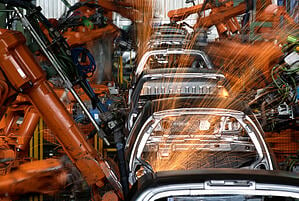 In this blog, we discuss the current state of the ERP market, the impact of the acquisition on Plex Systems, our thoughts on the future of its products, and the impact on Plex Systems' customers.
Cloud ERP in Manufacturing
Over the past decade, we've seen significant M&A activity in the ERP space, which has resulted in a more consolidated software market than others. This can be advantageous for users in many ways. With the ability to devote considerable R&D resources to a broader set of functionalities, larger ERP vendors are not only offering more complete solutions, the capabilities are on average very strong. In the world of enterprise applications, as these solutions are breaking down the silos of the value chain, end-users are benefiting from enterprise-wide data in one central location.
Although smaller competitors in the space may not be able to flow as much capital into R&D, there's a big difference in terms of agility and response times to new trends in the market. We've seen larger vendors struggling to compete in this respect, particularly with the integration of cloud and SaaS capabilities into ERP solutions.
Traditionally, ERP implementations have been marred by shortcomings in budget and timing goals, often needing considerable customization to fit an organization's needs. Cloud-based implementations have been able to effectively address many of these challenges by lowering the up-front investment and also providing frequent updates to the product.

Impacts on Plex Systems
When the deal closes, ownership of Plex Systems will be transferred from one equity firm to another. There have not yet been any announcements in terms of change in the Plex Systems' senior management team or any other significant announcements for that matter. As Plex is a smaller but strong player in the market, we see a majority of positive aspects to this deal.
Mainly, it doesn't seem as if Francisco Partners will be making any major changes in Plex Systems' strategy. We often see M&A activities resulting in one company being rolled up into another, which doesn't seem to be the case here. Plex System will continue to offer Cloud ERP solutions, but now with its equity partner's tech-focused investment expertise and backing.
For a more in-depth explanation of this acquisition, as well as our analysis of how the deal may impact your organization, please read our most recent Vendor Spotlight, Francisco Partners Acquires Plex Systems.
Tags: Cloud, Information Technology, Enterprise Resource Planning (ERP)